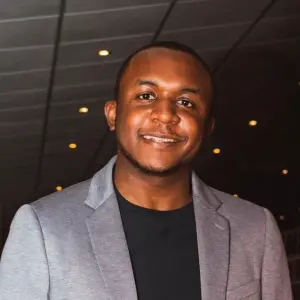 Online LNAT Tutor
Cory 5.0

85 classes
University of Cambridge - Law - BA
I am committed, motivated and dedicated to ensuring that everyone I tutor is able to reach the best of their abilities, and even beyond. My focus is on setting you apart from the rest and giving you the tools to maximize your potential.
Recent Students:

5

Total Hours:

87

Last Online:

03 Jul 2022

All-time Students:

17

Total Classes:

85

Signed Up:

02 Dec 2016
About Me
I have a broad range of interests outside of tutoring. I am a music producer and multi-instrumentalist, with a YouTube channel and community called Everything Fantasy which I use to educate and share music . I am also very active. I play football and squash and I have always been a member of a number of different football teams.

Alongside this, I am a Governor of Whitmore High School. My role involves providing oversight of the school and holding the senior leadership to account. I currently provide oversight of Special Educational Needs and Disability. I also spent years in the corporate world working at Goldman Sachs.

I am a public speaker. I have taken part in a number of debating, mooting and public speaking competitions. I was able to place best speaker and win a number of competitions. As well as speaking competitively, I also speak publicly for a number of other purposes, such as motivating and inspiring. I gave a speech at West Side Young Leaders Academy, motivating and encouraging young people to believe that Cambridge is a realistic prospect. I have undergone a number of speaking roles as a Stephen Lawrence Scholar, spoken on a live online show, and I have also spoken to thousands of students as a Cambridge Ambassador.

Finally, I have a number of different interests more generally. I am very tech savvy and enjoy teaching myself a number of different programming languages in my spare time. I have created and published a number of mobile apps and I am currently working on creating web apps and games.
Tutor Experience
My approach to teaching is extremely individualistic. I appreciate the fact that every student has a different way of learning, whether it be visually, orally or by any other means. So my approach to tutoring is understanding what exactly the student would like to get out of tutoring and the best way to engage in the subject with them. On top of this, I focus teaching on setting yourself apart from other applications, examinees etc. An important part of this is understanding how examiners and university admissions think. But beyond getting inside the mind of the reader, I place heavy emphasis on providing knowledge to set you apart from rest. Crucial to this is providing very specific feedback. It is very easy for a tutor to give general feedback on a subject matter. It takes much more for a tutor to tailor their feedback specifically to the individual. I prefer the tailored approach.

I have a huge amount of experience teaching, coaching, tutoring and generally mentoring others. This has included successfully tutoring A-level law students, giving in-depth feedback to multiple students on their personal statements, as well as offering specific advice on entrance exam and interview technique to students applying to Oxbridge. As well as focusing on mock questions, I believe it is important to also run you through real examples by using my own Cambridge Law Test and interviews as case studies to give you a sense of what you might expect.
In addition to these academic experiences, I also have various experiences teaching in a huge array of fields, such as: music theory and production, piano, English and applying for corporate jobs.
Topic Expertise
- Cambridge Law Test
- Essay writing tips
- LNAT
- Oxbridge law admissions
- Personal Statements
- University law interviews


Client Reviews
Will continue class at 6 pm
Leo

-
LNAT
Mr Cory is a really helpful and patience tutor.
Jesslyn

-
Law
Critical input given. Thank you cory! Will see you soon.
Leon

-
Law
Lesson was insightful. Went through mock interview for law and got constructive feedback from Cory. Look forward to work with you agian:)
Leon

-
Law