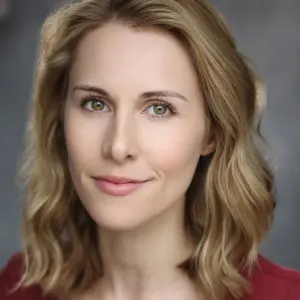 Online Psychology Tutor
Amy 5.0

1386 classes
University of Cambridge - BA/MA English, Drama and Education - 1st Class
Hello! I am a Cambridge-educated tutor with years of experience in assisting students with academic work, in a variety of subjects, especially Psychology, Sociology, Media and Research Methods - from undergraduate to Doctorate level. I am flexible, dedicated and personal in my approach, have an excellent eye for detail and criticality and happy to provide structuring, editing, proofreading and feedback services.
Recent Students:

20

Total Hours:

1961

Last Online:

22 May 2022

All-time Students:

156

Total Classes:

1386

Signed Up:

07 Dec 2016
About Me
I am a writer and an actor, and have done work as a role player for corporate companies and medical students (playing simulated patients, pretending to have all sorts of conditions, which is generally quite amusing). I am out-going, love to go to the theatre (I review productions regularly), and am currently writing a play about various sociological issues (crime and deviance in particular, combined with issues of mental health - another psychology link!) because I find these subjects so relevant to modern society. I am also training to be a magistrate, given my interest in social and legal issues. I am an avid reader, generally of classical texts and man-booker shortlisted books, but have been known to enjoy more popular fiction (Gone Girl, anyone?) in my less snobby moments. I love baking as well, and trying new recipes, and come from Yorkshire, so obviously get out in the Moors walking around like a character out of a Brontë novel whenever I can. I also don't take life too seriously and enjoy a good laugh (because otherwise what's the point?).
Tutor Experience
I have tutored GCSE, A-level, Degree and Doctorate-level students on a range of subjects, although my main focus has been Psychology, Sociology, academic writing skills, Business Studies and Research Methods. I have written model essays for exam boards, proofread and edited work to be published, and worked on many dissertations and PhDs with university students.

For Psychology and Sociology, I adopt a systematic approach, and generally like to go over the material thoroughly, testing the student throughout, and spend time on previous exam papers and questions, planning essay answers, discussing how theories relate to real-life situations etc. I sometimes mind-map various themes and ideas with the student, and think outside the box as it were, to make sure that the ideas stem from the student's own work and thinking - so that they can remember it more fully and develop it in future (often students have more knowledge, ideas and insight than they realise, it just needs coaxing out of them!). I often tutor on coursework as well as examination preparation.
Topic Expertise
I have tutored for several years on the following subjects, including essays, dissertations and theses:

Psychology (A-Level to Doctorate level, including Counselling Psychotherapy)
Sociology (A-Level to Doctorate level)
Film & Media (Undergraduate - Postgraduate level)
Marketing and Business (Undergraduate - Postgraduate level)
Academic writing (proofreading, UCAS applications, CVs, and general English grammar, structure, and vocab skills)

I specialise in research methods, particularly qualitative data, including using thematic analysis, grounded theory, discourse analysis and IPA.
Client Reviews
Great feedback, much more confident with my personal statement now
Dilara

-
Human Resources
I benefited a lot from Amy's feedback during the last two semesters. She is patient and replies very quickly. I'm happy that I know her.
Anna

-
Education
Very helpful, as always. Amy's feedback and suggestions is clear and concise. Thank you Amy.
Caroline

-
Psychology
As always, Amy offers very constructive feedback and suggestions. It is very useful having an objective view on my essays with different approaches to consider
Caroline

-
Psychology
Amy is an amazing tutor.
Anna

-
Education
Amy was extremely helpful in helping me through a university essay. She was quick, precise and super gave great advice! Highly recommend.
Lara

-
Sociology
Thank you.
Sophia

-
Psychology
I can honestly say, I wouldn't have made my essay deadline without the consistent support from my tutor, Amy's approach is both non-judgemental and professional. I felt I learnt something new every time we spoke, the whole process seemed a lot less daunting than it originally did.
Katie

-
Psychology
Excellent help. I am very grateful for the edit.
Sophia

-
Psychology
Amy has been an absolute godsend. Returning to education has been very stressful, but Amy's support has made it all seem a lot more achievable. Her attention to detail, advise and support has been priceless.
Katie

-
Psychology
Testimonials
Bobby - Amy is a phenomenal tutor she has helped me so much during with my final year of University. I was really struggling with my dissertation and i can't explain how helpful it was to have Amy help guide me, give me advice and motivate me throughout the whole process. She's very intelligent, very skilled at tutoring and goes above and beyond to help her clients! I wish I had found her earlier so I could have used her guidance for other projects in my second year ahaha ;) Thanks again Amy wish you all the best Bobby