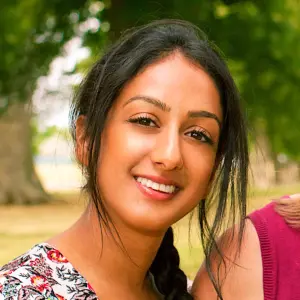 Online Architecture Tutor Jaina
Jaina 5.0
Oxford Brookes - Architecture - Qualified Architect - ARB RIBA III
Qualified Architect with a First-Class masters. Providing design and key skills tutoring at all stages of architectural education from university entry to Part 1, 2 and 3
Recent Students:

0

Total Hours:

0

Last Online:

27 May 2023

All-time Students:

0

Total Classes:

0

Signed Up:

14 Dec 2022
About Me
Education
I am a UK-qualified architect (ARB RIBA III) with 8 years in architectural practice. I studied at Oxford Brookes University for undergraduate and postgraduate where I received a 2:1 and 1st respectively and was shortlisted for the 'Portfolio of Excellence' award in my final year of study.

Practice
I started my career at an AJ100 practice working on medium - large-scale residential projects in London. I then moved to a practice specialising in rural sustainable design and have since found my niche in the use and reuse of historic buildings and sustainability.

Extra-curricular
Alongside practising as an architect, I recently set up my own business specialising in the production of digital twins and point clouds for businesses and the AEC industry. I volunteer with the Prince's Trust as a Youth Board Advisor, ensuring young people's voices are carried through the Trust.

Tutor Experience
During my career, I have mentored students within the field of architecture, providing a range of lessons from design concepts, to the use of architectural software, to CV and interview prep. I have also been involved in delivering workshops at The Bartlett UCL for young students considering embarking on architectural education, and architecture workshops at high schools with Oxford Brookes University. I have been part number of crit panels for final design reviews.

Topic Expertise
I carry out lessons to help my students with their architectural education or career. I am friendly and patient, but also like my students to feel they have progressed during the lesson, ending with some clear goals and objectives. I aim to help students feel more confident about the task they are undertaking, providing knowledge and guidance as well as support.

Lessons are tailored according to student needs, however, below are some ideas of topics I can cover.

- General design and concept tutoring
Review your design work and portfolio, and provide ideas and strategies (similar to your university design tutor).

- Construction detailing and technology review
Provide tutoring on the construction/technology detailing aspects of your design project or technology module.

- Vectorworks BIM, Revit BIM, Indesign and Photoshop tutorials
Help sharpen skills using Revit or Vectorworks (BIM), or I can teach both from scratch at the beginner level. I can also tutor in Indesign and photoshop.

- Drawing, model-making and representation skills and ideas
Give your representation skills a boost. I can tutor in drawing and model-making skills or we can focus on a particular set of drawings/models to improve the representation and quality.

- Essay writing and dissertation Review
Review your essays (history, philosophy etc.) and dissertation and comment on the content and structure. I can help you come up with a structure if you have not yet started.

- CV, cover letter and portfolio review
Review your work application package to help you show your skills and achievements in the best light so you can find a placement or a job. I can also assist with interview practice (mock interviews) and interview techniques.

- Part 3 tutoring
Review your Part 3 case study/career appraisal against the ARB part 3 criteria or help prepare for your final examination. I can also carry out final interview practice (mock interviews). I have access to Part 3 materials and example case studies.