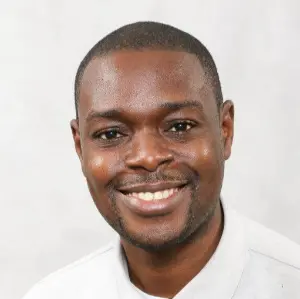 Online Chemical Engineering Tutor
Jafaru 5.0

85 classes
University of Cape Town - Chemical Engineering - Ph. D.
I can easily explain complex mathematical and chemical engineering problems into simple day-to-day activities.
Recent Students:

6

Total Hours:

87

Last Online:

26 Jan 2022

All-time Students:

22

Total Classes:

85

Signed Up:

27 May 2017
About Me
I have a doctorate degree in Chemical Engineering from the University of Cape Town, South Africa, whereby I carried out great research on increasing the application of bioenergy production in South Africa's energy mix. In my capacity as a doctoral student, I was the head of the students' chapter of my research group responsible for guiding and steering the activities of all post-grads in the group. My other interests include playing soccer competitively every week and watching it, as I am a fan of Barcelona. Furthermore, I play Scrabble and read motivational books daily to increase my vocabulary and speaking competency.
Tutor Experience
I have over 5 years teaching experience accumulated as a teaching assistant to 1st and 2nd year undergraduates at the University of Cape Town in both the Mathematics department and the Chemical Engineering department. I joined Spires in 2017 and my focus has been tutoring 1st to 3rd Chemical Engineering modules such as Transport Phenomena, Separation Processes, Chemical Engineering Design Numerical Analysis and methods. I have also tutored 1st and 2nd year maths related to differentiation, integration, statistics and Laplace Transform. My approach to tutoring is student-led. My first interaction with a client is understanding his/her background then getting an in depth analysis of why they need a tutor. Armed with this information, I prepare notes and exercises tailored to the client. At the end of each session, I do a quick recap of what we have covered and provide exercises for the client to practice on for the next session.
Topic Expertise
Separation processes
Transport Phenomena
Chemical Engineering Thermodynamics
Chemical Engineering design
Laplace Transforms
Differentiation & integration
Client Reviews
Very good
Sourish

-
Mathematics
Excellent.
Unisa

-
Chemical Engineering
Clear communication and easy to talk to.
Unisa

-
Chemical Engineering
Very detailed analysis of my work. Excellent tutoring.
Ruhaan

-
Chemical Engineering
Excellent tutor, thank you Jafaru
Ruqey

-
Chemical Engineering
My class was really nice. My lecturer gave me good tips.
srikanth

-
Agriculture