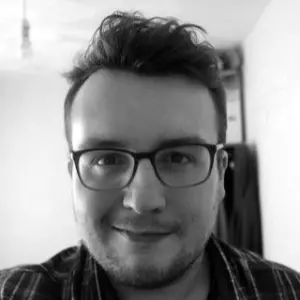 Online Chemistry Tutor
James 5.0

97 classes
Newcastle University - Environmental Engineering and Geochemistry - PhD
I have a PhD in Environmental Engineering/Geochemistry and I am passionate about teaching natural sciences to the next generation, and getting people interested in STEM subjects. I have a track record of delivering high quality tuition at competitive prices, and I invite anyone who is self-motivated and interested in excelling in their GCSEs/IGCSEs to get in contact with me if you need any further help with physics and/or chemistry
Recent Students:

8

Total Hours:

138

Last Online:

25 Sep 2021

All-time Students:

10

Total Classes:

97

Signed Up:

07 Jun 2020
About Me
I have a BSc (Hons) degree in Earth Sciences from University of Glasgow, and an MSc (with distinction) degree in Hydrogeology from University of Birmingham. I have recently passed my PhD where I researched how Fe-bearing minerals help clean up pollutants in the subsurface.

I am currently employed as a Postdoctoral Research Associate, working on a project to create a framework for assessing the environmental impacts of household products which are designed to use a reduced amount of water to combat water scarcity. My career aim is to continue working in research in either academia or industry.

Outside work, I enjoy baking (my family keep telling me to apply to Bake Off but I'd rather not), music, and playing the occasional game on sale on Steam. I also have a Maine Coon kitten called Max, he likes to play/bite my hand.
Tutor Experience
I believe it is my job to get you where you want to be, and hopefully by the end of each lesson you will come away feeling like you have an improved understanding of something you were struggling with, or perhaps even learnt something new by getting a head start in topics you've yet to cover in school. Whatever your needs are, I try and tailor my lessons to best suit you!

Depending on your needs, I typically spend 30-60 minutes for each lesson to compile/write resources to ensure you have a quality learning experience. I usually start each lesson with some background theory, and then complement this with lots of examples and practice questions. I strongly believe that students who practice more exam-style questions will do better in exams, and so I try and get students to take an active participation role in the lessons.

During my PhD, I have taught both undergraduate and masters students fundamental chemistry, physics, and maths to get them caught up to an appropriate level for Earth and Environmental Sciences. I have been tutoring online since Summer 2020. I have experience in tutoring GCSE Maths, Physics, and Chemistry (AQA, Edexcel, and CIE boards, although there is hardly any difference between them due to Government guidelines, so 99% of the content is the same). I am also keen to help students who study Geology/Environmental Science.
Topic Expertise
I am happy to tutor on the following subjects:

GCSE/IGCSE: Mathematics, Chemistry, Physics, Geography, Geology
A Level: Geology, Physical Geography, Environmental Science, Chemistry

If you are currently an undergradute/masters level student studying Earth Science/Geology/Environmental Science, I can help with the following subjects:
- "catch-up" fundamental chemistry and maths skills
- geochemistry (aquatic chemistry/inorganic geochemistry)
- geology (petrology, mineralogy)
- hydrogeology (physical and chemical hydrogeology)
- environmental geoscience (contaminants, water resources)

Client Reviews
James has helped me a lot with my Homework!
Alexia

-
Chemistry
1000000/10
Thomas

-
Physics
He is a very good tutor. He explains very well using good resources. He pushed up my son with his Chemistry and Physics Cambridge exams for the IGCSE. My son felt more confident and solved many doubts with James.
ELISA

-
Chemistry
James was very helpful with my IGCSE Physics and Chemistry exams. He taught me several arean which I did not understand and provided me with lots of material for me to study from. He also replied quickly to the doubts I had when I was studying. Many thanks!
ELISA

-
Chemistry
Very good lesson with James today!
Alexia

-
Chemistry
James is a wonderful tutor, highly professional and really capable in the subject
Milena

-
Physics
Testimonials
"If he wouldn't had found you, he wouldn't have achieved such good marks" - Elisa, parent of José