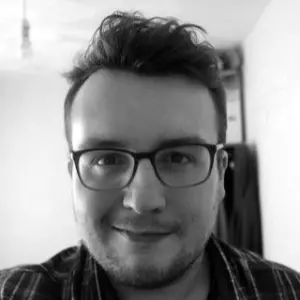 Online Chemistry Tutor
James 5.0

594 classes
Newcastle University - Environmental Engineering and Geochemistry - PhD
I have a PhD in Environmental Engineering/Geochemistry and I am passionate about teaching natural sciences to the next generation, and getting people interested in STEM subjects. I have a track record of delivering high quality tuition at competitive prices, and I invite anyone who is self-motivated and interested in excelling in their GCSEs/IGCSEs to get in contact with me if you need any further help with physics and/or chemistry
Recent Students:

22

Total Hours:

702

Last Online:

22 May 2022

All-time Students:

35

Total Classes:

594

Signed Up:

07 Jun 2020
About Me
I have a BSc (Hons) degree in Earth Sciences from University of Glasgow, and an MSc (with distinction) degree in Hydrogeology from University of Birmingham. I have recently passed my PhD where I researched how Fe-bearing minerals help clean up pollutants in the subsurface. During my PhD I taught both undergraduate and masters students fundamental chemistry, physics, and maths to get them caught up to an appropriate level for Earth and Environmental Sciences.

I am currently working as a academic tutor/mentor in a UK high school, helping final year GCSE students with their physics and chemistry. Due to COVID, many students have suffered due to disruptions from their learning, and my job is to try and get them caught up in areas that they are finding difficult.

Outside work, I enjoy baking (my family keep telling me to apply to Bake Off but I'd rather not), music, and playing the occasional game on sale on Steam. I also have a Maine Coon kitten called Max, he likes to play/bite my hand.
Tutor Experience
I have been tutoring online since 2020, and have spent a lot of time developing resources to help students improve their science understanding, as well as constantly reflecting on strategies to make an enjoyable learning environment. Specifically I have spent a lot of time helping Cambridge/CIE (Chemistry 0620/0971, Physics 0625/0972, Co-ordinated Science 0654) and Edexcel IGCSE students in physics and chemistry, as well as tutoring UK students taking GCSEs. I have also helped some students with their maths skills by practicing problem solving in a science contexts. I am also keen to help students who study Geology/Environmental Science. I am currently working in a high school, where I am tutoring to final year GCSE students to help them catch up with their studies due to COVID.

I believe it is my job to get you where you want to be, and hopefully by the end of each lesson you will come away feeling like you have an improved understanding of something you were struggling with, or perhaps even learnt something new by getting a head start in topics you've yet to cover in school. Whatever your needs are, I try and tailor my lessons to best suit you!

Depending on your needs, I typically spend 30-60 minutes for each lesson to compile/write resources to ensure you have a quality learning experience. I usually start each lesson with some background theory, and then complement this with lots of examples and practice questions. I strongly believe that students who practice more exam-style questions will do better in exams, and so I try and get students to take an active participation role in the lessons.
Topic Expertise
I am happy to tutor on the following subjects:

GCSE/IGCSE: Chemistry, Physics, Geology, Environmental Sciences, Double Award Science (CIE Co-ordinated, AQA Triology)
A Level: Geology, Environmental Science, Chemistry, Environmental Management

If you are currently an undergradute/masters level student studying Earth Science/Geology/Environmental Science, I can help with the following subjects:
- "catch-up" fundamental chemistry and maths skills
- geochemistry (aquatic chemistry/inorganic geochemistry)
- geology (petrology, mineralogy)
- hydrogeology (physical and chemical hydrogeology)
- environmental geoscience (contaminants, water resources)

Client Reviews
Sir is really patient and explains thoroughly every time necessary, I tried another tutor before and they didn't make me feel confident in my knowledge, but in these lessons, I have never felt dumb or infantilised by not knowing something. Overall has been a great year, I began year 11 with an E and I'm confident I will get an A in my exams due to these lessons. Highly recommend.
Alice

-
Physics
amazing
Salman

-
Physics
Amazing physics and chemistry teacher. Explains easily and clearly what other classes were not able to do for me . Highly recommend for physics and chemistry . Thankyou very much mr James
Aaliyah

-
Physics
Developed a good understanding of the topic.
Tehmena

-
Chemistry
James is amazing .. simple ways of letting my daughter understand , I'm so glad he is teaching my daughter both physics and chemistry Thanks James
Ghallia

-
Physics
I've been having regular revision classes with James, and have been enjoying them very much. My confidence has improved a lot after having lesson with him.
Lisa

-
Physics
Another great session
ANDREW

-
Chemistry
James has helped me very much with IGCSE math and physics. When I started I was far from ready to do the test and with only 2 months to go, I had very little hope. But James helped me prepare for the test and I ended up doing great on it. I strongly recommend James as a teacher. 10/10
Thomas

-
Physics
Very good teacher and he is always very helpful. Very good at preparing Chemistry for GCSE and AL. I clearly recommed him to anyone studying those levels.
ELISA

-
Chemistry
Great teacher! He had prepared notes before the class which we worked through together.
Nicholas

-
Geology
Testimonials
"Hi Dr James, we got our results back today and I got the maximum grade I could get for physics, thanks so much! I kinda wish I had studied extended now, but at least I have the grades now to move on to the next stage of my life. Thanks again, without your help I would never have passed" Thomas is from South America and studied Cambridge IGCSE Physics (Core).
"Hi James, I found out my results today and I got a grade A in physics, I couldn't believe it was my 2nd highest exam mark! Thanks again for your help, as without it I would not have been able to get such a high mark. I'll definitely be recommending you to people in the year below if they are struggling with physics or chemistry" Juan is from South America and studied Cambridge IGCSE Physics (Extended).
"Hi James……this is Abaantika (parent of Aashika). I just wanted to say a big thank you for helping Aashika reach this level of confidence within the short amount of time you have had with her. Aashika was so pleased with her mocks and the progress that she has made in Physics and Chemistry……even her teachers were pleasantly surprised…….Aashika never thought it was possible. So many thanks indeed and hope that you will continue to help her achieve even better results in her finals…..have a great weekend 🙏🙏💖💐" Aashika is studying the Cambridge IGCSE Co-ordinated Science specification which awards her two IGCSEs.
"If he wouldn't had found you, he wouldn't have achieved such good marks" - Elisa, parent of José José is from Spain and gained two grade 9's in his Cambridge IGCSE Physics and Chemistry (both extended). He is currently studying Cambridge International A Level Chemistry, which I am also helping him with.