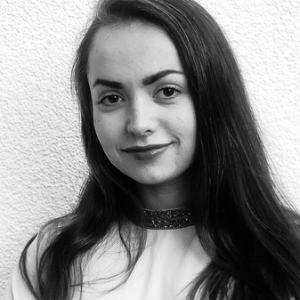 Online Oxbridge Entrance Tutor
Natalia
LMU (Munich), Oxford University - Neuroscience, Experimental Pscyhology - MSc, BA
5.0
Doing my PhD in Neuroscience, Psychology and Product perception, I'd love to help you open up your best sides and come to learn psychology and all things science related.
Recent Students:

1

Total Hours:

249

Last Online:

13 May 2021

All-time Students:

53

Total Classes:

222

Signed Up:

05 Sep 2018
Client Reviews
ATHARI - Psychology
she is excellent in explaining
Jennie - Psychology
Could not literally do this dissertation without your help, guidance, knowledge and support. Thank you sooo sooo much.
Katie - Psychology
Today was my third session with Natalia. She's consistently been such a great tutor in helping me arrange my thoughts and build my confidence in academic writing.
Fatima - Psychology
Thank you Natalia
Jennie - Psychology
Extremely valuable, thank you so much.
Hadeel - Psychology
Natalia helped me to better understand how can I start doing my dissertation in a very simple way :)
Natasha - Psychology
Great tutor - helped me with essay writing skills and how to structure an argument :)
Natasha - Psychology
Excellent tutor who has helped me with everything from stats to academic writing! So happy I found her :)
caitlin - Psychology
amazing! Natalia gave me such good feedback to improve my lab report :)
Hadeel - Psychology
Natalia is an excellent teacher :)
Testimonials
"Natalia, I am just listening back to yesterday's class to get ready to slay today. I just wanted to say, you are really such a great teacher. " "Wow I cannot believe it! I got 86 I am so happy! Thank you so much Natalia you have been so helpful and I couldn't have done it without you!" "Really informative session, answered all my questions, and was very supportive." "I always feel in safe hands with Natalia" "Extremely professional, gives very clear explanations, and is very supportive." "extremely helpful!!" "Another great class today! Really helpful as usual and have come away feeling very prepared and positive" "The class today was so useful and helpful! Natalia can help with any question or problem and explains things very clearly so that I understand it straight away. Natalia also sent me some resources which I find very helpful and I feel as though she is always willing to help!" "Natalia has a wonderful knack of just making things much simpler! So glad I found her." "I learn most through structured lesson plans with lots of discussions. Natalia provides both this and lots of analogies that together makes learning feel creative enough to be fun while ensuring learning outcomes get met. 10/10" "Really helpful and pateient!!"