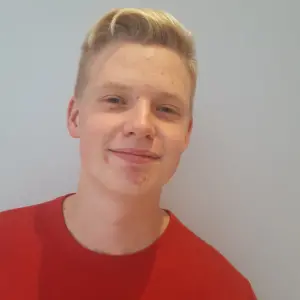 Online History Tutor
Joe 5.0

83 classes
Merton College, University of Oxford - History - BA First Class
Recent GCSE and A Level student and graduate who has sat updated syllabuses and has direct experience of success in exams, which enabled a successful Oxford application aided by my passion for the subjects that I took at A Level that I would enjoy sharing with a prospective tutee.
Recent Students:

6

Total Hours:

79

Last Online:

21 May 2022

All-time Students:

6

Total Classes:

83

Signed Up:

05 Jul 2021
About Me
I've recently graduated with first class honours from my undergraduate degree in history at Oxford, and have successfully gained a place to study for a further year. I am currently completing a Master's in British and European History, 1700-1850. I have just been offered a place to study for a PhD in History at Oxford next year, pending funding. With very few contact hours, I have significant availability for tutoring.

I would love to take on students at all levels, including those preparing for examinations from GCSEs to A Levels, or for Oxbridge applications. In my spare time at university, I enjoyed captaining my college football team, editing the university newspaper, Cherwell, in its centenary year, and serving as Entertainment Representative of my college, organising regular social events for 300 students during my second year.
Tutor Experience
Have successfully volunteered as a student mentor for Project Access, a charity which helps prospective Oxbridge applicants from disadvantaged areas, for the last three years, mentoring 5 students though the application process. Three were successful, and two opted not to apply to Oxford after all. The average Oxford entrance rate for History applicants is around 20%. I thoroughly enjoyed this, and I have a passion for sharing my interest in history and the other subjects that I enjoyed studying at A Level and GCSE.

I have direct experience of the Oxford tutorial system, whereby regular weekly one-on-one teaching helps to improve on both knowledge and technique. I believe that this is effectively the same as a tutoring relationship, and I would look forward to working alongside school teaching to help a student consider what they are learning in new and imaginative ways, which is a prerequisite of a successful Oxbridge application, as well as improving confidence in order to perform better in exams.

I have tutored on Spires for the duration of this academic year, which has totalled over 60 hours of class teaching using a variety of techniques and approaches for English Literature and History at both GCSE and A-Level.
Topic Expertise
My particular area of expertise is twentieth century European history, especially Weimar and Nazi Germany. While my A-Level course was from Edexcel, which covered Germany from 1919-1989, I would also feel confident teaching other exam boards' courses due to continued study of the period at degree level. I have also continued my study of Mussolini's Italy and the British Empire from 1763 onwards, the latter of which forms a significant part of my Master's course. I would also be happy to teach Britain from 1500 to 1700, one of my third year modules at university for which I was taught by Steven Gunn, an expert in the field who encouraged my own passion for the period.

I also won my college's award for the highest mark in A-Level English Literature in 2018, in a cohort of over 300. I would very much enjoy returning to analysis of poetry from the Romantic period to the present, as well as to key texts such as Frankenstein, Never Let Me Go, Dracula, Who's Afraid of Virginia Wolfe and The Great Gatsby.

From secondary school onwards, I have kept up a study of Film, from taking my AS Level exam when I was 16 alongside my GCSEs, to writing my undergraduate thesis on Queer Film History or, more specifically, the presentations of gay men in the 'Heritage' films of Thatcher's Britain. I also continued the Documentary theme of A Level Film Studies in my degree, with one of my modules focussing on the 1930s documentary movement in Britain. I would feel very confident in revising British cinema, teaching film analysis and sharing my passion for the subject.
Client Reviews
- the teacher explain very well. - enjoyable lesson
Mouza

-
History
Price: $45-55/hr
No Upfront Payments
Passed Our Interview
Only Tutors Online
Background Checks
Verified
Qualifications
GCSEs: 6 A*s (English Language, Maths, History, Chemistry, Physics and RS), 3 As (English Literature, Spanish and Biology), 1 B (Drama)

A Levels: A* in English Literature and Film Studies, A in Maths and Film Studies, A in Extended Project Qualification

Degree: First Class History BA, after achieving a Distinction in First Year exams and being promoted to an Exhibitioner by the Warden and Tutors of Merton College
Availability
| | Weekdays | Weekends |
| --- | --- | --- |
| Morning | | |
| Afternoon | | |
| Evening | | |