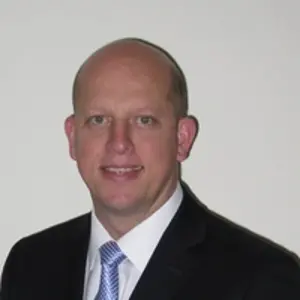 Online Chartered Institute of Financial Analysts (CFA) Tutor
Ashley 5.0

62 classes
University of Melbourne - Accounting & Finance - Post-graduate
Experienced Accounting and Finance Tutor who has worked in the UK, Australia and Switzerland.
Recent Students:

3

Total Hours:

108

Last Online:

27 Jan 2022

All-time Students:

7

Total Classes:

62

Signed Up:

05 Apr 2021
About Me
Hi, I am a CFA Charterholder and Chartered Accountant and have worked globally for employers including HSBC, Credit Suisse, and EY. I have also worked as a full-time Tutor and have a Level 3 Certificate in Adult Education and Training.
I have taught at University and the Chartered Accountancy course and I also conduct tutorials for the CFA program.
Ever since I studied at University, I have enjoyed teaching Accounting & Finance topics to students as I sincerely believe that students should be supported in understudying complex material rather than simply rote learning. This, I believe, will best serve you in the long term as you progress through your studies and career. I look forward to hearing from you!
Tutor Experience
Full-time Tutor - Accountancy Learning (AAT)
Freelance Tutor - AAT, ACA, ACCA, ICAS, CFA
Seminar Leader, Member of the Examination Panel - Institute of Chartered Accountants Australia (2009 -2013)
Academic Tutor - Trinity College, University of Melbourne (1997 - 1999)
Private Tutor, CFA Charter Program (Levels 1-3)
Topic Expertise
CFA Level 1, Level 2
AAT Level 3, Level 4
ACA (Cert Lvl) - Accounting, Management Information
ACA (Prof Lvl) - Financial Acctg & Reporting (FAR), Financial Management
ACA (Adv Lvl) - Corporate Reporting (CR), Strategic Business Mgt (SBM)
ACCA - Management Accounting (MA), Financial Accounting (FA), Performance Management (PM), Financial Reporting (FR), Financial Management (FM), Strategic Business Reporting (SBR), Advanced Financial Management (AFM), Advanced Performance Management (APM)

Client Reviews
Informative, professional and really helpful.
Shuyang

-
Institute of Chartered Accountants in England And Wales (ICAEW)
A useful lesson to help solidify the basics- went at a good pace and brought a sense of humour to a more theory heavy part of the course!
Zabrina

-
Institute of Chartered Accountants of Scotland (ICAS)
Testimonials
I came to Ashley for help with my ICAS Financial Reporting exam, after failing it twice previously. He uses his own slides to explain tricky topics clearly and at the pace I need, and he always brings a smile and a sense of humour to the sessions. By focusing on a proper understanding of the foundations I was able to pass my FR exam comfortably the third time around, and we now have more sessions together for my upcoming ICAS Strategic Finance and Management exam. I wouldn't hesitate in recommending Ashley to anyone looking for a friendly, knowledgeable and approachable tutor.
Ashley is a really helpful tutor and has contributed significantly to my ACA Financial Management studies. He is highly professional at all times. His teaching style is very effective and he makes the subject far easier to understand. I am really grateful for all of his efforts on my behalf. - Laura.