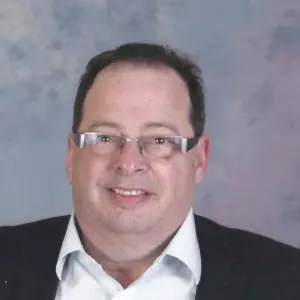 Online Tutor
Yoram 5.0

1380 classes
Hertfordshire - MSc Computer Science - Masters
Highly experienced professional and motivational tutor, with an MSc degree and more than 12 years' experience in private tuition.
Recent Students:

4

Total Hours:

1878

Last Online:

14 Aug 2022

All-time Students:

90

Total Classes:

1380

Signed Up:

06 Sep 2017
About Me
I love to spent my off time reading books - mainly science books - in the subjects of quantum physics, astrophysics and neuroscience. As well - love walking - either outdoors or exploring hidden gems in London. Listening to and going to gigs of a wide variety of music, normally not main stream. Love fine arts as well.
Tutor Experience
My tuition style is based on the recognition and understanding that each student has their own way of achieving their highest possible results. I fully recognise that in private tuition, the student does not have to compromise and can get the best tutor to suit their individual needs. I try to accommodate the very busy and restrictive schedules of both parents and students, including boarding school students and distance universities. My aim is always to try to help the students achieve their targets.
Topic Expertise
Subjects: - Theory & practical: Computer Science | Computing | ICT |
Programming Languages courses: Java | Python | C# | C | R | VB.NET | VBA | OO programming | JavaScript | PHP | - and more
Courses: Interactive web design | Programming | Relational data bases - SQL variety | Animation 2D & 3D | Video Editing | Photo Editing | Productivity - Excel advanced and office | Algorithms |
Exam Boards : OCR | AQA | Edexcel | IB | WJEC |
Levels: pre GCSE | GCSE IB | A levels | Under graduates | Post graduates | Business computing |
Practical: for all levels - Projects & NEA - tuition, support guidance & improvements
Location: London Based; national & international E-learning
Additional: preparation for Cambridge/Oxford interview (computing related)


Client Reviews
Very well organized and thoughtful. Jon makes sure that I understand the meaning behind each code which is an effective way of learning.
Aisha

-
Programming
Highly productive session! #amazing
Gleb

-
Computer Science
Informative. Good introductory lesson that outlined possible progression as well as went over the very basics.
Yemi

-
Computer Science
I really enjoyed our start.
Clyde

-
ICT
Very slow progress, did not learn a thing today. I was having to walk on eggshells to avoid arguing about a minor detail for 15 minutes. Personality clash, I think that I need someone less old school to improve.
Maria

-
Computer Science
Went well I understood the concepts covered and was able to put the Pseudo code algorithm discussed into a working Python code .. Thank you
Jerrica

-
Computer Science
He is an amazing teacher
Puja

-
Computer Science
Great
Fanny

-
Computer Science
Great class
Fanny

-
Computer Science
Very informative and everything just seemed to make sense after he explained it!
Mel

-
Computer Science
Testimonials
R.- A levels AQA computer science, september 2021 I started with Jon over a year and a half ago in order to learn the full A-level computer science course as my school didn't offer any computer science courses themselves. Over this period of time Jon was able to not only better my understanding of computer science as a whole but also gave me a deeper understanding of what computer science is like as a job and the proper tiquette required when using your skills in a workplace. Furthermore, every lesson that I had with him was well thought out with great examples which were easy to understand and grasp. With a flexible timetable that suited my enormous amount of school hours the courses never felt tiring or hard. At the end of all this and with the aid of a great tutor I was able to achieve a place at the University of York in their MEng Computer Science course. Without Jon it would have felt impossible for me to get where I am today and walk into university with the confidence that I can achieve what I stive for in computer science. He is an amazing teacher that is adaptable and fun to work with. Thank you so much Jon for the past couple years, it's been a joy to be your student. -------------------------------------------------------------------------------- E. - Programming Module in a Final Year at university may 21 I came to Jon extremely worried and anxious about a programming module using VBA on my university course. I had done basic programming before during an industrial placement but I was very worried about the coursework on this module, thinking I would not be able to pass it. Not only did Jon help my understanding of how to code but he was very motivational and encouraging offering me a lot of support which hugely helped my confidence in my ability to code. I went from thinking I would not be able to pass this module to being able to independently code and thinking of ways to try and improve my mark and get a first. I really enjoyed my lessons with Jon and the transformation in my coding ability and mindset was incredible. Jon worked very hard with me and he is an amazing tutor, I would recommend Jon to anyone. note: (initials used for privacy, full names may be available upon request) >>>>>> LAST UPDATE FROM ELISABETH: "Hi Jon! Just thought I'd let you know i graduated with a first got my results last week! I got a 70 in the coursework. Thank you so much again for your help!"<<<<<<<< ----------------------------------------------------- Computer Science- 08/05- Puja - He is an amazing teacher ---------------------------------------------------- CC may 21 - GCSE computer Science C, R (father) and I would like to thank you for all your support, encouragement and love of IT which has definitely rubbed off on C and contributed to his decision to take computer science at A' level. We will let you know how C gets on with his GCSE and C is looking forward to working with you again in September for A'level. H (mother) >>> an update 18-8/2021: C managed to achieve grade 9 (!!!) in GCSE computer science <<<<< (note: initials used for privacy, full names may be available upon request) ------------------------------------------------------ 02/11- Mel - Very informative and everything just seemed to make sense after he explained it! ------------------------------------------------------ April 2021: AF, A levels - Computer Science We owe Jon a huge debt of gratitude and are so thankful and fortunate to have had him help our son. In the first year of A level study, AF was averaging a D grade; unfortunately the Computer Science teaching at his school was very weak which led to a lack of motivation in AF. I contacted Jon who kindly agreed to help. With Jon's incredible experience, guidance and encouragement, AF managed to gain an A grade at A level, something which we know would have not been possible without the tuition sessions. Not only did Jon have great knowledge of the A level curriculum, most importantly he was committed to making sure our son achieved his full potential to achieve the very best grade he could. Furthermore, AF enjoyed each and every session with Jon who has now become a dear friend. After graduating in Computer Science from a Russell Group University, AF co-founded a successful, global Software as a Service company. Thank you Jon KF, AF's mother (initials used for privacy, full names may be available upon request) --------------------------------------------------------- -------------------------------------------------------- 20/09- amanda - I enjoyed my first lesson with Jon, I am looking forward to the next! ------------------------------------------------------- Calvin Abrahams, Manger, Lifes2ood "The tutoring enabled me to create a simply yet effective macro to automatically sort our SKUs by best-to-worst stock cover on a report that is updated in real time and shared globally within my company. This allows even technophobes to be able to open and auto-sort the report to provide the most useful information for them whenever required. Fantastic tutor and exactly the type of real-world applications I was hoping to get out of it!" UK/IE Operations Manager ----------------------------------------------------------------- Stephanie, Computer science AS Jon is a very pleasant and motivational tutor, who clearly has a passion for the subject he is teaching. My daughter had never before studied computing until she decided to take it for AS level study in 2016. She responded extremely well to his method of teaching and they had a great rapport, always looking forward to his lessons. It's fair to say that she too was very interested in the subject and the combined result is that she has now achieved the top possible A grade at AS level! Thanks Jon for all your help and valuable support over the last year. You are a fantastic tutor. Faye ---------------------------------- Ben S, A level, Computer Science "Jon took me on late during A Levels, during February, and in the space of a few months, changed my attitude towards Computer Science. Jon made the lessons interesting and most importantly, ensured that I achieved the grade I required in spite of the short amount of time he had to teach me. Jon has a huge breadth of knowledge in Computer Science, and despite the pressure he faced to teach me the course, his patience always remained and he allowed me to excel at Computer Science, increasing my grade from a C at AS Level to an A at A Level. Without his help, I would not have secured my place at the University of Nottingham studying Finance, Accounting and Management. I cannot recommend Jon enough!" ------------------------------------------------------------- Computer Science- 04/12- Jerrica - Went well I understood the concepts covered and was able to put the Pseudo code algorithm discussed into a working Python code .. Thank you ------------------------------------------------------------- Malaika, Chesham grammar school, Maths My daughter did a maths tuition with Jon for over a year. She and we always found him motivational and brilliant in subject knowledge. He had endless patience and was happy to explain a concept repeatedly and in a variety of manners to ensure complete understanding. A great sense of humour made students feel very comfortable. Thank you Jon. Would definitely recommend you to anyone. Sejal Kapadia, Malaika's mother