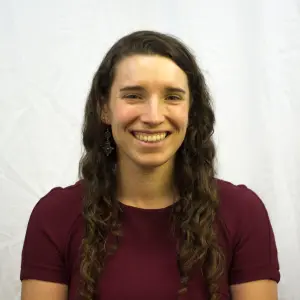 Online Tutor
Eleanor 5.0

96 classes
University of Maryland - History of Art - Ph.D.
Experienced tutor and teacher in History of Art and Humanities writing, with a focus on Modern and Contemporary European art.
Recent Students:

2

Total Hours:

113

Last Online:

13 Oct 2021

All-time Students:

5

Total Classes:

96

Signed Up:

07 Nov 2019
About Me
I have a Ph.D. in History of Art from the University of Maryland and wrote my dissertation on female modernist photographers in the Weimar era in Germany. I also have an MA in History of Art and a BA in History and History of Art from Dartmouth College. I am a freelance curator and editor and have curated multiple art exhibitions in the United States in the past few years.
Tutor Experience
I have tutored junior and senior school students over many years in subjects including English, History, History of Art, and Mathematics. During my Ph.D. program, I taught History of Art classes to university students, giving lectures, leading weekly discussion sections, engaging students in visual analysis and critical reading exercises, and teaching writing seminars. I also served as the Undergraduate Writing & Research Advisor for the History of Art department, providing technical writing assistance and refining students' research and writing skills. I mentored university students and assisted them with graduate school applications and internship cover letters.

Additionally, I have mentored multiple students in their applications to American universities, advising them on how to write a successful application essay and how to study for the SAT exams. I am therefore able to provide this sort of assistance as well.
Topic Expertise
I have a Ph.D. and MA in History of Art. My areas of specialisation were twentieth-century European art, American modernism, and northern Renaissance art, but I also have expertise in global contemporary art, French 19th-century painting and sculpture, the history of photography, Italian Renaissance, Baroque and Mannerist art, and Ancient Egyptian art.

My areas of expertise in the subject of History are twentieth-century Europe, particularly the two World Wars, the Weimar era, revolutionary Russia and the Soviet Union, and the Cold War.

Having achieved full marks in three modules of my English A-level and having served as a writing advisor for university students, I have an excellent grasp of critical reading and writing principles.
Testimonials
Reviews from former students: "Eleanor is fantastic. Very knowledgable and helpful." "Eleanor broke down the material very well and provided aids and other source materials to help with writing papers and studying for exams. Each discussion was informative and very helpful, and also was not boring but different and interactive every time." "One of the best Teaching Assistants the University of Maryland has to offer. I cannot say enough great things about her. She engages the students in the discussion and willing to help students learn, and make times outside of her office hours to help us. A remarkable and indispensable asset to the university, she always comes in with a bright smile making us feel welcome and does not make us feel outcast if we answer the question incorrectly. This was a very enjoyable and positive learning experience. It was my pleasure to come to class each day. Truly she exemplifies the meaning of the love and joy of learning." "An excellent Teaching Assistant! Eleanor went the extra mile to help our discussion group, arranging review sessions and study materials, as well as helping students prepare for assignments and examinations by walking them through what was expected by the professor. Always made sure that everyone was understanding the material and made good use of discussion to review the lecture information. Ellie gave excellent feedback on assignments and did everything she could to make sure you got the most out of the course." "Eleanor was very nice and easy to talk to. She went into depth about what the professor went over in lecture and was very educated in the material. She knew what she was talking about and great at explaining things in discussion. I was able to learn things a lot better in the smaller discussion class than in the large lecture hall."