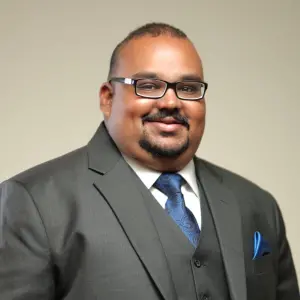 Online Law Tutor
Cyril 5.0

111 classes
University of Kerala, University of Bristol - BA LLB, - LLM, MBA
Experienced and Certified Law & Management Tutor, Professional and Author
Recent Students:

17

Total Hours:

111

Last Online:

27 Jan 2022

All-time Students:

20

Total Classes:

111

Signed Up:

19 Jul 2021
About Me
Cyril Jacob is a Lawyer, Educator and Author and is currently an independent legal consultant. He pursued his Bachelors in Law (BA LLB) from Kerala University and Masters in Law from Bristol, England.

He has actively been training and guiding students around the world through various platforms. In addition, he holds an MBA with a specialisation in HR & Marketing.

Contracts, IPR, Business Law, Law of Torts are his key subjects of expertise. Various common law subjects from different regions are also handled by him. Traveling, reading and collecting fountain pens are some of his key hobbies.
Tutor Experience
Been actively engaged in teaching since 2018.

Started freelancing and moved on to training students across the world on various platforms.

Experienced visiting professor and also engaged in online tutoring on multiple platforms.
Topic Expertise
Law Subjects:
Contracts, Torts, IPR, International Law, Property Law, Criminal Law, Company or Business Law, Fundamentals etc.

Management Subjects:
Marketing, HR, skill development etc.