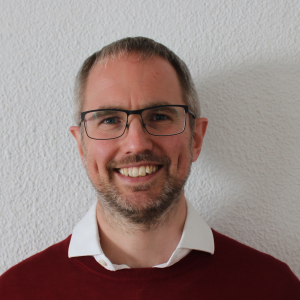 Online Accounting Tutor
Michael
University of Manchester - Distinction - MBA
5.0
• An experienced chartered accountant with a "Big Four" background and a top-class MBA, I have a wealth of professional experience, having worked with businesses ranging from start-ups to multinationals, across a wide range of sectors.

• I've been a tutor since January 2018, and I'm equally at home supporting students with professional qualifications (such as ACA, ACCA and CIMA), or university studies in the fields of accountancy, finance, business or management. Alongside extensive knowledge of my subject areas, I bring large doses of dedication, preparation and enthusiasm to every lesson.

• I am based in Granada, Spain and mainly teach online. I am currently completing my PhD at the University of Granada, investigating the use of advanced quantitative methods to measure the impact of corporate governance on company performance.

Recent Students:

2

Total Hours:

364

Last Online:

21 Jan 2021

All-time Students:

13

Total Classes:

271

Signed Up:

23 Apr 2018
Client Reviews
Sarah - Accounting
Passed the first set of my professional exams (ACA) - FAR, AA and TC first time! Thank you Michael! Classes were excellent and Michael was able to break down complex technical areas down in an easily understandable way which was great. Have used Michael since the start of my ACA exams and will be using him for the rest of my ACA exams. Thank you again!!
Sarah - Accounting
Passed with flying colours for my ACA Principles of Taxation Exam!! Thanks Michael!!
Sarah - Accounting
Great lesson! Went through ACA Accounting Certificate Level MCQ's that I was struggling with. I enjoy lessons with Michael because he is extremely patient and explains concepts very well - and shows me how to approach questions properly. Always leave class feeling more confident!
Matthew - Management
Excellent!!!!!!!
Sarah - Accounting
Worked through Numerical Reasoning Questions (for Big4 applications) with Michael. Professional and very experienced! Have definitely seen a huge improvement in my maths since having classes. Definitely recommend!
Sarah - Accounting
Went through Big4 - Numerical Test Practice Questions together! Great session!
Sarah - Accounting
Did a Consulting CV Review and worked on more financial formulas! Michael was very patient in explaining each formula properly and gave lots of good examples.
Sarah - Accounting
Excellent class! Practiced live case studies and practiced graph interpretation and formulas!
Sarah - Accounting
Great lesson! I'm quite weak in finance/accounting and Michael really took the time to explain formulas and concepts clearly - giving great examples too. Looking forward to the next lesson!
Rey - Finance
Michael is great! I have been struggling with finance for some time, however Michael has helped me work through many of the key concepts, explaining them clearly and with a lot of patience!