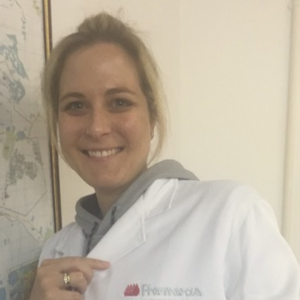 Online Biological Sciences Tutor
Erin
University of Cape Town - Medical Biochemistry - PhD
5.0
I take students, break down the subject areas that are troubling them, find their unique learning style and work to their strengths, with four years of successful tutoring experience, I'll soon have you loving your subjects and your marks.
Recent Students:

6

Total Hours:

36

Last Online:

23 Nov 2020

All-time Students:

8

Total Classes:

34

Signed Up:

21 May 2018
Client Reviews
Fatma - Biological Sciences
Great help, happy to have found her.
Fatma - Biological Sciences
Very fast and very efficient!
David - Biological Sciences
Well structured, informative
rehan - Biological Sciences
Erin gave lots of useful advice once again. The most modest hardworking tutor I've ever had, highly recommend and incredibly reliable!
rehan - Biological Sciences
Erin was so helpful she saved my project. She was very effective in how she communicated and gave constant help all the time, she took a lot of time to help me with my dissertation and give me very useful feedback, more than my own supervisor and was very nice. I owe a lot to her, absolutel brilliant tutor highly recommend Erin!!!
Naomi - Biological Sciences
Erin was very active and answered all my question in short time, she also helped with my dissertation improvement and gived me some great tips to make my dissertation better.
Scarlett - Biological Sciences
Erin proof read my masters dissertation and suggested ways to improve it. She was really friendly, helpful, her ideas were intelligent, and she got my work returned to me extremely fast! couldn't recommend her more. Definitely the best tutor I have found online.