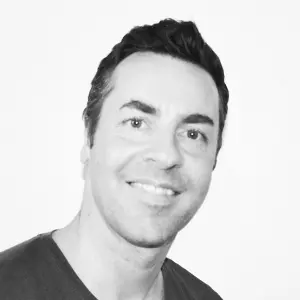 Online Creative Writing Tutor
Alastair 5.0
University College London / London School of Film, Media and Design / University of West London - English / Creative Writing / Screenwriting - PhD
Highly experienced English Language and Literature, Journalism, Creative Writing, and Screenwriting tutor, who also has a special interest in and knowledge of 18th century history. I've taught in schools, universities and online in the UK, Japan and Botswana. Wonderful to meet you!
Recent Students:

0

Total Hours:

0

Last Online:

02 Jun 2022

All-time Students:

1

Total Classes:

0

Signed Up:

09 Nov 2020
About Me
I lived in Japan for 12 years, and Africa for seven years, where I worked as a teacher, freelance journalist and arts event manager. I always played Japanese taiko drums professionally, and still dabble in percussion on an electronic hand drum! My other passions are film, literature and quality television such as Chernobyl, The Crown and Devs. I'm completing a PhD in screenwriting this year, so luckily I love writing too!
Tutor Experience
I spent many years teaching academic, business and conversational English language in Japan, followed by several years teaching Language and Literature at a high school in Botswana. I have also run a variety of different creative writing workshops, and currently run a workshop programme for young journalists here in Margate. I teach academic writing skills for pre-Master's students at the University of West London.

I am strongly influenced by the work of Suzanne Keen and her Theory of Narrative Empathy (2006). According to Keen, narrative empathy "is the sharing of feeling and perspective-taking induced by reading, viewing, hearing, or imagining narratives of another's situation and condition". Throughout my reaching career, I have always believed in helping learners develop creative and critical skills by exposing them to a diverse range of materials and exercises.

During my teaching career in Botswana, where I taught Literature, I became particularly interested in encouraging the active learning of poetry through reproduction of poetic forms in the students' own work; for instance, in order to understand the mechanics of a sonnet, students would write (and recite) sonnets of their own. In analyses of prose texts, I invited students to write alternative chapters using the technique of narrative empathy to explore and interrogate alternative worldviews and perspectives. As an example, this technique was particularly effective in helping the students understand the use of perspective in Malorie Blackman's Noughts and Crosses and Anita Desai's Fasting, Feasting.

When students leave my class, I want them to feel the excitement and passion I feel when I teach, and when I produce my own creative writing; I want them to understand the possibilities of a writing career in a range of industries.


Topic Expertise
English Language / Literature, Academic English, Business English, Screenwriting, Journalism, Creative Writing, at GCSE, A-Level, Undergraduate, Master's levels.