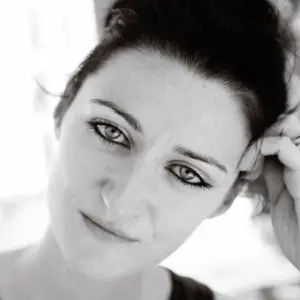 Online Arithmetic Tutor
Venetia 5.0

6 classes
Oxford University - Classics - First Class MA Hons
Top class international tutor of vast experience, specialising in 11+ and 13+ school entry, English and Latin
Recent Students:

1

Total Hours:

7

Last Online:

23 May 2022

All-time Students:

3

Total Classes:

6

Signed Up:

08 Apr 2020
About Me
I'm a published author and divide my time between tutoring and writing. My first novel, 'Mother of Darkness,' was published by Quartet Books in 2017 and my second, 'Dreamtime,' will be out soon, a story set around the US military bases of Okinawa, Japan. My short fiction, essays and reviews have appeared in The London Magazine, Review 31, La Revista and various other places, and I host creative writing retreats in UK and Europe. I love exploring places, books and ideas.

I fell in love with English and Classics as a child, amazed by the power of reading to transport you to other worlds, allow you to experience different lives and transform the way you think. I have always written stories and, as I now do so professionally, I want to pass on how incredibly rewarding such a path is. I encourage my students to study literature (ancient and modern) at the highest levels and write their own novels. Every client is, of course, unique and I enjoy the psychological challenge of identifying and tailoring the best approach to inspire each individual. It's wonderful to help my students unlock their creativity and imagination, and to support the development of an analytical mind by honing literary sensitivity and essay technique.

I live in London with my husband, son and cat and travel widely, often as a tutor.




Tutor Experience
I have been a tutor since 2005, in which time I've accrued extensive experience both in London and around the world, focusing on 11+ and 13+ entry to the most competitive schools. I have prepared hundreds of students for pre-tests and 11+ entry to Sevenoaks, St Paul's, City of London, Godolphin & Latymer, North London Collegiate School and others. I have taught Eton, Westminster, Winchester and Harrow scholarship for Common Entrance and secured entry to a great many more top schools. All my pupils arrive safely at their chosen destination!

I also teach English Literature and Latin at all levels up to undergraduate. I have worked at a small private school as Senior English Tutor and at an institution in Beijing teaching English to prospective Harrow students. I am very familiar with OCR, Edexcel, AQA and CIE exam boards and have taught whole A levels privately, when illness made attending school impossible. I have assisted with innumerable university applications and all that entails, such as perfecting a stunning personal statement and making sure students are way beyond well-prepared for their Oxbridge interviews. I'm a freelance editor and skilled in offering useful feedback on essays of all standards.





Topic Expertise
I studied Classics at Oxford (University College) where I was made a scholar and became President of The Shakespeare Society. I graduated in 2003 with a first class BA (Hons). In 2008 I took a Master's in Comparative Literature at King's College London which I passed with Merit. My experience as an author, editor and journalist is invaluable for encouraging creativity and critical thought in my students.

In addition to my 15 years of UK experience I have undertaken the following international placements:

2005: Beijing, China – I lived here for six months to tutor boys on their way to Harrow in English and UK culture.

2009: Nice, France – I taught Eton scholarship to a 13 year old boy.

2010: Lamu, Kenya - 11+ entry to City of London School for girls

2011: Brazil, a rural area a few hours drive from Sao Paolo – GCSE, A level and 11+ English for 5 pupils from 2 families.

Warsaw, Poland 11+ - I flew out several times to prepare a boy of 10 for the 11+ . I also taught his 7 year old sister to read English

2012: Arizona, USA – I spent 8 weeks there, flying out monthly for six months to teach English and Philosophy Pre U to a pupil in a rehab facility, as she was missing her last year at Marlborough.

2019: Saarland, Germany – Monthly week-long visits Eton entry/ common pretests for 10 year old. Reading/English with 7 year old

Testimonials
"I have known Venetia since 2010 when she started tutoring my daughter. She started helping her prepare for her English GCSE in which she achieved an A*. Since then, Venetia has been helping her with her English IB syllabus and in preparing her for her application to Oxbridge. Venetia has been excellent with her, not only in covering the syllabus at different levels but also at giving her confidence in her ability while challenging her in new directions. Venetia is very diligent and thorough, she is enthusiastic in her approach and infectious in her love for the English subject. I am, of course, a huge fan of hers as a writer. I strongly recommend her as a tutor." – Anonymous