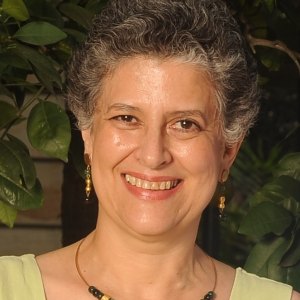 Online Tutor
Tulia
Boston College - M.Ed. Counselling Psychology - Additional M.S. in Psychology with emphasis in Neuropsychology
5.0
I am an experienced IB Psychology teacher with a thorough knowledge on the subject, having prepared students to achieve good results in the IB the examinations, including Paper 1, Paper 2, Paper 3 and the Internal Assessment. I have also been a successful Psychology Extended Essay supervisor, offering appropriate guidance to students.
Recent Students:

4

Total Hours:

44

Last Online:

09 Apr 2021

All-time Students:

13

Total Classes:

43

Signed Up:

02 Oct 2019
Client Reviews
Noah - Psychology
Great lessons! Got some professional feedback and help. Thank you.
Trisha - Psychology
Ms. Tulia is very kind and funny. She helped me by explaining neurotransmission in great detail!
vanaja - Psychology
Ms. Tulia is very dedicated and explains each topic thoroughly. She always knows how to clarify my doubts so that at the end of each lesson, I have a good understanding of the topic. She also tells me what and how to study effectively, which is beneficial when I'm reviewing topics for my upcoming exams. I'm very grateful to have her as my psychology tutor.
Nikole - Psychology
It was amazing and I got so much help! I will definitely continue working with Tulia, as she gives you true in-depth knowledge