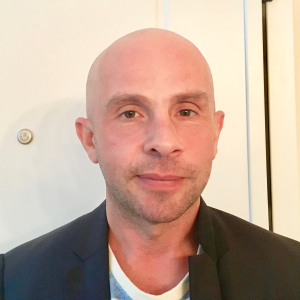 Online Tutor
STAVROS
Oxford University - Theoretical High Energy Particle Physics - PhD
5.0
I am currently a Science and Engineering ​Tutor ​at ​ Kaplan International College London​, based at London Bridge, London, UK.

Apart from that, I am a ​fully Qualified Secondary School Teacher (Dip. Ed. UNSW, Sydney Australia, 2011 - Science)​. Over the last 12 years, I have been involved in Teaching and Private Tuition in the areas of ​Mathematics and Physics and Statistics​ for ​Exam/College Preparation​ as well as ​University Level Courses​. I have experience in the ​UK​ (​GCSE & A-Levels​), the ​International Baccalaureate​ curriculum in ​Physics (SL/HL) ​and​ Mathematics (SL/HL)​, the ​Australian (Year 11 & 12)​ School System as well as ​Oxbridge Admission​ tests (​PAT/STEP/MAT​). I have also coached students towards the ​Senior Physics Challange (British Physics Olympiad). Furthermore, I have worked as an Academic Researcher (​Theoretical Particle Physics​) at Los Alamos National Laboratory and Lawrence Berkeley National Laboratory (USA).


Recent Students:

15

Total Hours:

646

Last Online:

19 Jun 2021

All-time Students:

58

Total Classes:

565

Signed Up:

15 Jun 2019
Client Reviews
Noa - Physics
Thank you Stavros for all of your help throughout these last few months. I managed to gain a lot of confidence in both Math and Physics with your continued help and support. It didn't matter how confusing or complicated the question was, you always managed to explain things thoroughly and logically, allowing me to leave the call with a greater understanding of the subject and looking forwards to our next class. Thank you again and I wish you, and your future students, the best of luck.
David - Mathematics: Analysis and Approaches (2019)
Very helpful
Atsushi - Mathematics
Stavros has been very professional and supportive for my son. He is great for both Math and Physics.
Harry - Other
good lesson as always, went through questions and helped
Atsushi - Mathematics
Stavros has been very reliable and knowledgeable tutor for both math and physics.
Harry - Other
Class was fine, Stavros was helpful with explaining how the equations were formed and how they could be used
Noa - Physics
Everything went very well. Concepts and practice questions were covered as requested. Stavros is very helpful!
Jona - Physics
Amazing and detailed advice, really helpful
Elliott - Physics
very helpfull, very good Guidance given for Physics IA
Yunling - Physics
very experienced
Testimonials
To whom it may concern It is with great pleasure that I write a reference for Dr. Stavros Mouslopoulos, who has been tutoring my son, Joshua for his IB Diploma program in the subjects of Mathematics and Physics. In the time spent with my son, he has managed to improve his IB band scores for Maths and Physics from Band 3-4s to band 6-7s respectively. Stavros is a highly qualified and an excellent tutor. He showed patience and step by step, methodology to effectively deliver his tutorials. He was always accessible for discussion, especially during exams period. His knowledge of both subjects is wide and full of breadth, and there were no tricky questions that were beyond his ability to elucidate clearly in the tutorials. Hence it is without hesitation that I recommend Dr. Stavros Mouslopoulos for a fantastic tutor in the IB Diploma. Yours sincerely Dr. Andy CS Liew MBBS BSC Med FANZCA