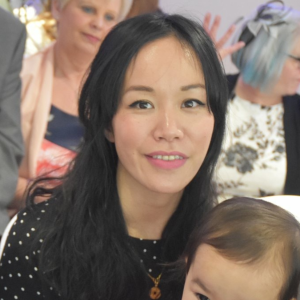 Online Tutor
Kai
University of the West of England, Birmingham University and Plymouth University - PGCE, Masters in Criminological Psychology and BSC(Hons) in Psychology and Criminal Justice - TEFL TESOL certificate, specialist in teaching English as a second language and foreign language
5.0
I have taught since I qualified in 2010. I first worked at a tutoring centre based in Hong Kong where I acted as the Deputy English Head for UK curriculum, specialising in IGCSE and GCSE English Literature and Language, where I also gained my teaching English as a second language qualification. I teach a range of exam boards from EDEXCEL, AQA, CIE OCR and WJEC. I stayed in this job until 2014 where I moved on to an international school setting where I specialised in Psychology, Humanities, delivering the IBMYP and IBDP courses, as well as acting as an EE and TOK mentor whilst teaching my main subject specialisms.


I then moved to the UK and continued to work as a Psychology specialist at a sixth form college, and then moved on to a further education institution where I picked up English teaching again. Alongside, I gained teaching experience in Criminology and Sociology and had to attend training for all these topic areas. I then registered as an Examiner for various exam boards including IB, AQA and EDEXCEL as I left full time employment to become self-employed. I do entrance exam from CEE 11+ all the way to personal statements and university level work.


I have covered a wide range of prose, drama and anthologies for many exam boards so please enquire if there are texts specific to your needs
Recent Students:

11

Total Hours:

186

Last Online:

25 Feb 2021

All-time Students:

38

Total Classes:

167

Signed Up:

27 May 2020
Client Reviews
Dominika - Extended Essay
Great class, I've received an extensive feedback on my IA
Reem - Psychology
Good class!!
Reem - Psychology
Class was very good!!
Carmen - Psychology
My expectations was meet and I got all the help I needed.
konnor - Psychology
kai pointed me in the right direction and helped me make progress i needed in getting started with my work.
Hannah - English Language
Very adaptive to needs of students
Lilianna - Psychology
Today, I can't imagine how I could pass my exams and prepare college work, without the expertise and teaching of Kai. It is easier to be concise, to add critical argument, to be more relaxed, when you know someone helping you to work on your weak spots.
Lilianna - Psychology
Brilliant tutor, highly recommended. I extended my knowledge and writing skills and I also feel much more peaceful, as it was needed in my case. Thank you
Eden - Psychology
It was very helpful and structured :)
Carolina - Extended Essay
The teacher was amazing