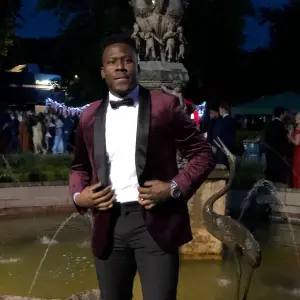 Online Mechanical Engineering Tutor
Zurna 5.0

27 classes
Loughborough University - Mechanical Engineering - Masters
A recent postgraduate from a Top 5 engineering university in the UK with 1+ years of industry experience.

If you need help better understanding the requirements of your coursework and you want to produce consistent first class work, then I am the tutor for you. I can also help with any theory/hand calculations/exam prep.

My areas of expertise include: Computational Fluid Dynamics, Thermofluids, Structural Analysis, Simulation, Report Writing, Finite Element Analysis
Recent Students:

0

Total Hours:

46

Last Online:

23 Sep 2021

All-time Students:

7

Total Classes:

27

Signed Up:

16 Oct 2020
About Me
A versatile engineer who has worked on and or conducted assignments in a broad range of different sectors from manufacturing to aerospace to even biomedical engineering. I know the hard work that comes with engineering and it is much easier to understand the work when it comes from a second source that has been through it as well.

Industry Experience:

- Nuclear Energy Components (Research Intern)
- Rolls-Royce (Civil Aerospace Mechanical Engineering Intern)

University Modules:
Thermofluids (CFD) - 80% , Structural Analysis (FEA) - 80%, Simulation of Advanced Materials (FEA) - 73%, Masters Thesis (73%), Bachelors Dissertation (75%).
*All stated modules include exam and coursework except for thesis and dissertation which is a project*

I'm also a STEM Ambassador, so this means I complete volunteering events to help promote STEM subjects to the next generation. I was also a student athlete at university so I know the complications and hard work that comes with time management for your degree.

Tutor Experience
- Project managed and tutored a group of A-Level students in the Engineering Education Scheme, where we achieved a Gold Award.
- Tutored University students in thermofluids, CFD and structural analysis.
- Tutored GCSE students in A-Level.
Topic Expertise
Computational Fluid Dynamics (CFD), Thermofluids, Structural Analysis, Simulation, , Finite Element Analysis (FEA), Report Writing, Fluid Mechanics