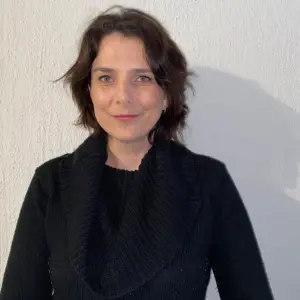 Online English Tutor Kelly-Anne
Kelly-Anne 5.0

134 classes
University of Bristol - English - PhD
I am a university lecturer and qualified English school teacher. I teach English literature, language, essay writing, creative writing, and academic writing. I have experience teaching GSCE, A levels and IB English. I also tutor writing skills to undergraduate and postgraduate university students from various faculties. Finally, I am a professional language editor, so whatever your goals are when it comes to writing in English, I can help you attain them.
Recent Students:

16

Total Hours:

132

Last Online:

07 Jun 2023

All-time Students:

18

Total Classes:

134

Signed Up:

09 Mar 2022
About Me
In 2010, I completed my undergraduate studies in Language Practice, during which I developed an interest in English literature and linguistics. I went on to complete my MA in English, then moved from Johannesburg, South Africa to Bristol, England for my PhD. My thesis focused on producing a critical edition of a Middle English treatise, which I completed in 2017. I returned to South Africa for a post-doctoral research position, during which time I published articles and worked as a university lecturer. Currently, I am either lecturing, writing, editing or riding my horse, whom I have nicknamed The Potato (because, unfortunately, he now looks like one after lockdown!).

While my primary work is as an academic, I consider myself at heart a teacher: I find it immensely fulfilling to encourage others in their work, help them shape their own ideas, and give them the tools to become better writers. It was for this reason that I also pursued a post-graduate certificate in education (which qualifies me to teach English at secondary-school level anywhere in the world) - to help me refine those skills and become a better teacher.

My goal as a tutor is to help you express your ideas in the most effective way possible. In subjects other than English, that means presenting your work coherently and concisely, allowing your research to receive the attention it deserves without being overshadowed by problems with the writing itself. For English literature students, it means creating a dialogue between your argument and your words, where your writing is the music that accompanies your analysis, creating a work of both rigour and beauty.
Tutor Experience
I have been tutoring and/or teaching for about 13 years:

Jan 2018 - Current: Part-time university lecturer (University of the Witwatersrand)
English literature
I have designed, taught and assessed courses on a wide variety of literature, from Beowulf to contemporary writing.

Jan 2014 - Dec 2015: Kip McGrath tutor
English: Preschool - grade 12

July 2013 - Dec 2014: University writing consultant
Composition tutor: all faculties, undergraduate and postgraduate

Jan 2010 - Dec 2011: Undergraduate tutor
Academic writing, including composition, critical thinking, argumentation, editing and presentation.

Feb 2019 - Sept 2021: Contracted textbook writer
English literature
Writer of study resources on poetry (Renaissance to present), The Handmaid's Tale, The Theory of Flight, and exam preparation.
Topic Expertise
- English literature

- Academic writing

- Essay writing

- Creative writing

- Dissertations/theses (all subjects): literature reviews
Client Reviews
Really helpful and interesting!
India

-
English Literature
Kelly-Anne is an amazing English teacher and a person. She helped me with my topic and my HL essay, and I was done with everything in just 3 days! She made me actually enjoy English after a long period of boring lessons in my school! Definitely recommend!
Lili

-
English