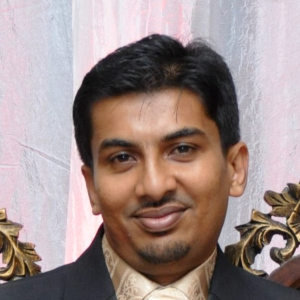 Online Marketing Tutor
Kylash
Heriot Watt University - MBA - Business Administration
4.9
A dedicated and experienced educator and tutor with over 12 years experience in UK Secondary, Higher, and Further Education Sectors, specializing in Business Management and Marketing programs.

I have tutored students throughout their academic careers, from Secondary School to Undergraduate to Master's Level, covering subject content as well as essay and exam preparation.

I am focused on facilitating student learning and development, towards the achievement of improved grades.
Recent Students:

12

Total Hours:

71

Last Online:

12 May 2021

All-time Students:

28

Total Classes:

76

Signed Up:

03 Aug 2018
Client Reviews
Jenae - Marketing
Very good tutor clear explanations, structured and outlined class very well and how the development and learning will happen at masters level.
Joe - Business Studies
helpful would reccomend
Harvey - Business Management
Very clear and concise, really helped
Huda - Business Management
This session was well organised. Kylash is really good and helpful. I would definitely recommend him to anyone.
Mustafa - Business Studies
very helpful with by business coursework, and would highly recommend
Anton - Business Management
Very informative, we went through my previous assignments on ways to improve. I look forward to having more sessions with Kylash and achieving higher marks!
Georgia - Marketing
Very helpful
Keshi - Marketing
Kylash was super helpful and gave me really detailed feedback on my essay and how I could improve it. He has helped me a lot. Couldn't recommend him enough!
Joe - Business Studies
Really good and helpful- has helped me a lot and would recommend
Jiahao - Business Management
Really informative and helpful