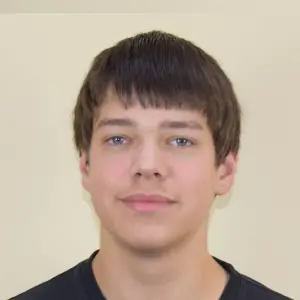 Online STEP Tutor
John 4.9

225 classes
University of Cambridge - Mathematics - Master of Mathematics, Honours Pass with Distinction
Recent Cambridge Masters graduate in mathematics with an excellent academic record, looking to pass on my years of knowledge, understanding and intuition.
Recent Students:

16

Total Hours:

218

Last Online:

30 Jun 2022

All-time Students:

36

Total Classes:

225

Signed Up:

16 Nov 2021
About Me
I recently graduated from university and hope to start a PhD next year, ideally at Cambridge. In my spare time, I enjoy playing video games and board games, and also enjoy playing chess. I have previously done TaeKwonDo and have played the clarinet. When I was at secondary school, my school was placed into special measures by OFSTED. I overcame various difficulties, such as being restricted to teach myself most of my further maths A-Level, and how to pass the STEP exams, as none of my teachers were able to help me.
Tutor Experience
Before graduating from university, I tutored on and off for a few years in my spare time. Now, I am gradually working my way to becoming a full time maths tutor. I have tutored others in GCSE and A-Level maths, and in STEP exams. I have experience tutoring both in person and online and am familiar with the tools used. My most notable tutoring achievements was taking my first ever student from a grade 4 to a grade 8 in her GCSE maths. Less formally, I have answered maths questions for friends at school, including one student who asked me to explain a concept to her a few minutes before the exam. That topic came up and she later told me that she got the grade she needed thanks to my help. She is now in her final year studying medicine.
Topic Expertise
As the subject that I studied at university, my subject expertise is mathematics. In particular, I have expertise in the STEP exams, since very few mathematicians have ever had to take them. I am able to teach at GCSE and A-Level on most exam boards and modules. At university, I specialised in applied mathematics, on topics such as mechanics, relativity, mathematical methods, complex calculus, variational calculus and fluid dynamics. In my final year (Masters year) I specialised heavily in fluid mechanics, and developed a particular affinity for low Reynolds number flow. My Masters essay was on Modelling the Hook Mechanics of a Swimming Uniflagellar Bacterium.
Client Reviews
Great STEP help
Shubhdeep

-
STEP
Great lesson, learned a lot in an hour
Shubhdeep

-
STEP
Extremely knowledgeable tutor with the skills to teach the information effectively, always very patient and knows how to deliver the information in different ways. Willing to read into areas of maths he isn't as familiar with and lessons are always of the highest quality.
Rhys

-
Mathematics
Quality teaching. Knowing what to do confidently after the session
Janet

-
Mathematics
Really clear and finally got the intuition for some concepts that didn't make much sense to me
Jawad

-
Mathematics
Thanks John We really appreciate your assistance and guidance.
Philip

-
Further Mathematics
Very knowledgable. Helped explain difficult topics to me.
Lucy

-
Mathematics
he has the knowledge but does not know how to deliver the information
rana

-
Mathematics