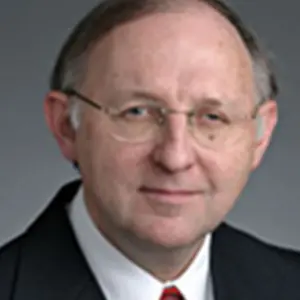 Online Finance Tutor
Bruce 5.0

92 classes
Institute of Actuaries (London) - Finance, Investment Management, Financial Planning, Demography - 1985
I am an Actuary and Asset Consultant. I spent 20 years with global investment consulting firms, advising trustee boards on investment portfolio structures and specialist fund managers. In the latter years of that role I also specialised in research of private equity managers and advising endowment funds on investment and spending policies. I have really enjoyed mentoring young actuaries and consultants in my business career and this has lead me to also enjoy private tutoring in topics I maintain an active interest in. Through recent face to face University tutoring I have also been able to tutor a wide range of students in other subjects I am passionate about, namely demography, population trends and global health issues.
Recent Students:

3

Total Hours:

97

Last Online:

22 Sep 2022

All-time Students:

27

Total Classes:

92

Signed Up:

26 Jan 2021
About Me
My business career was most recently advising pension funds and university endowment funds on investment, working in a global consulting firm. In earlier years I was providing advice on more traditional actuarial issues.

Comments made by the leader of the global consulting firm on my retirement, included "Bruce would represent all of the attributes of the 'trusted advisor', a level of relationship to which all professional service firms would have their consultants aspire" and "It is Bruce's informal role in the development and mentoring of our people that arguably has been of the greatest value to our firm in the latter part of his career". These comments encouraged me to consider tutoring, particularly in topics I have a passion for.

In my three years recently tutoring at Macquarie University in Demographic Fundamentals and Consumer Demographics, I particularly enjoyed helping students with the more challenging aspects of these courses. Some students found that the mathematics and critical thinking components required some individual tutoring, which I happily provided.

I am a patient listener, seeking to find exactly where a student is at in a course and how I can best build their understanding and watch their capabilities grow to find solutions for themselves – the ultimate joy of teaching! I have enjoyed working side by side with people of many cultural backgrounds, in both business and educational settings.

I have continued to keep up with the latest technology in all aspects of my work. I have recently taken a course in Learning to Teach Online. My time tutoring at Macquarie University involved several online systems for delivering lectures, interacting with students and recording marks. I am really looking forward to tutoring students around the world at a time when the need is so great everywhere.

Tutor Experience
I have spent 3 years as a face to face teacher and tutor at Macquarie University in Population Studies subjects. This included individual consulting sessions with students on request.

While tutoring at Macquarie, I completed a certificate course in Foundations of Learning and Teaching. I have also studied online teaching methods through the University of New South Wales.

I recently built a pro-bono online course in Demography as an exhibit of my online teaching technology skills and my approach to introducing students to a new undergraduate course.
Topic Expertise
Investment Management (quantitative methods, private equity, endowment funds, efficient portfolios,ESG), Corporate Finance (time value of money, risk models, regression, WACC, Case Studies, Project Analysis), , Financial Planning (Needs Analysis, Insurance, Estate Planning, Superannuation, Age Pension), Population Projections, Human Geography, Demography
Client Reviews
The class was good, Bruce had done some pre-work to help prepare for the area I needed help with.
Anne-Marie

-
Finance
Great class. I know what i need to do until the next class
Tai

-
Statistics
Group discussion method that would be usable to a team corporate work environment
bennard

-
Finance
Excellent.
Steve

-
Finance
Provide additional insights on becoming a professional, versatile and always willing to go beyond for his students.
bennard

-
Finance
I cannot thank Bruce enough for all that he has helped me with! He has been willing to take the time with me to help me understand the key concepts and successfully complete a massive Corporate Finance stock report. His attitude towards learning is unmatched and his teaching style is flawless. More teachers should aim to teach the way Bruce does. Thank you Bruce
Toby

-
Finance
Excellent!!!
Emma

-
Finance
Testimonials
From: Head of Business at Mercer, November 2009 Subject: Bruce To all our Australian and New Zealand IC staff: With over 40 years in the superannuation and investment industry, and following the last 12 years' loyal service with Mercer and its predecessor organisations, Bruce Gregor has announced his intention to retire in mid 2010. Bruce has played a key role in the success of Mercer's investment consulting business in Australia, leading some of our most demanding client relationships, and in advancing our reputation in the endowment and foundation sector. In addition, his research in the private equity space has been critical to our ability to offer a truly comprehensive investment advisory service to clients in this market. Bruce's contribution to the superannuation industry and actuarial profession over his career must also be recognised including his involvement in the development of the investment strategy covenants of the SIS Act, arguably one of the most important factors in the success of the Australian superannuation system and the innovation we have seen in the institutional investment industry in the past decade. There are however two aspects of Bruce's professional life that I particularly want to highlight. The first is his unerring commitment to our clients. He has forged strong client relationships over the years based on a reputation for delivering high quality, honest, and value-adding advice. To many of these clients, there's no doubt Bruce would represent all of the attributes of the "trusted advisor", a level of relationship to which all professional service firms would have their consultants aspire. Consistent with his dedication to clients and his professionalism, Bruce has carried out detailed planning to ensure client transitions to new consultants in the coming six months are successful. But it's Bruce's informal role in the development and mentoring of our people that arguably has been of the greatest value to our firm in the latter part of his career. He is always generous with his time and has gone out of his way to help newcomers to our business at all levels understand what it takes to be an investment consultant. He is a source of wise counsel for us all. For all of this we owe Bruce a significant debt of gratitude. Mercer Darling Park Tower 3, 201 Sussex Street, Sydney NSW 2000, Australia