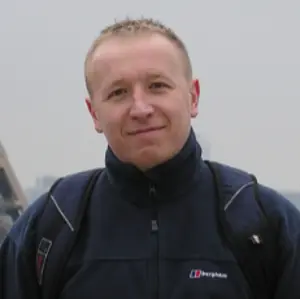 Online Tutor
Paul 5.0

150 classes
Open University - Mathematical Sciences (Open) - Batchelor of Science (Hons)
First Class
Recent Students:

0

Total Hours:

141

Last Online:

26 Oct 2021

All-time Students:

10

Total Classes:

150

Signed Up:

16 Mar 2020
About Me
I am qualified Maths teacher with 17 years teaching experience. Throughout this time as well as teaching Maths to all ability levels across Key Stage 3, GCSE and A Level, I have regularly worked with students on a 1 - 1 basis or in small groups, either for intervention purposes or to prepare students for exams.

I am an examiner at GCSE and A Level and International A Level for several of the main UK exam boards and so have a wealth of experience at the assessment level of these qualifications.


Tutor Experience
I have been a private tutor for the past 5 years, working with students both face to face and in an online environment.

I feel that my area of expertise, is preparing students for GCSE and A Level Maths examinations.
At Further Maths, I am able to assist with Statistics and Discrete/Decision Maths.

My experience of using Zoom and Bitpaper will provide a two-way communication online with suitable examples and support, based on what is needed by yourself, at the time of tutoring. I am more than happy to discuss my credentials and your specific needs via a call.

I am also always happy to work with younger students to improve their general mathematical skills.
Topic Expertise
I have a 1st Class Honours Degree in Mathematical Sciences.
I have a UK PGCE Teaching qualification.
General expertise in Secondary School mathematics for students aged 11 - 18.
Specialise in preparing students for GCSE and iGCSE along with A Level Maths.
Can also assist with Applied modules in Statistics and Decision/Discrete Maths at Further Maths A Level.
I am an examiner for several of the main UK exam boards at both GCSE , A Level and International A Level. These roles give me an in depth understanding of the assessment processes and the application of mark schemes within qualifications.
Client Reviews
Thank you!
Kesja

-
Mathematics
Thank you!
Kesja

-
Mathematics
Testimonials
These are just a selection of reviews from my 5 years as a Private Maths Tutor. Paul has been tutoring my son now for a few months. He is a friendly, organised and reliable tutor. He has a very good understanding of the Maths GCSE requirements and tailors the sessions to suit my son perfectly. We are very happy to have found Paul and intend to keep him on for my other children coming through ! - Bridget Paul is an excellent tutor, very helpful and adaptable with lots of teaching experience. He provides clear lessons at a suitable pace. - Jenny Paul gave up his own time prior to tutoring my son for the first time to find out exactly what was required, as two lessons my son and I have found his teaching technique to be excellent. - Chris Paul is a brilliant tutor, he is well mannered, polite, and has great knowledge and understanding of the subject. Throughout my weekly lessons with Paul, he has taught me valuable knowledge in a variety of key topics I have found difficult in the past. By breaking down certain elements into a structured way that suited me. Alongside this, Pauls`s lessons are well prepared before hand, also he always likes to go the extra mile. I can say that he has brought out great confidence and ability in me where I now know how to write a well structured problem, and how to approach problem questions for my upcoming exams. From this experience of having Paul as a tutor, I can honestly recommend him to anyone. - Arjun Paul is an extremely professional tutor who helped my son to achieve a B at A level – which is amazing and something we never thought possible. He adapted each session to suit my sons needs and was patient and encouraging. Hoping he can achieve the same level of success with my younger son who is just starting GSCEs Thanks Paul - Jennifer