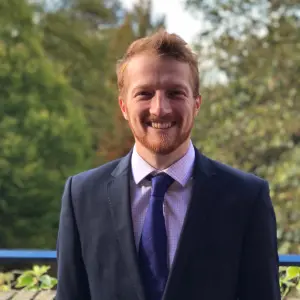 Online Russian Tutor
Alex 5.0

232 classes
University of Cambridge - Modern and Medieval Languages - BA
Very broad language skills and particular knowledge and interest in grammar and syntax.
Recent Students:

0

Total Hours:

240

Last Online:

14 Aug 2021

All-time Students:

13

Total Classes:

232

Signed Up:

02 Dec 2016
About Me
I graduated from Cambridge last year with a degree in Modern Languages (German and Russian). I have a passion for languages, particularly Russian because I lived in Kazan for a year. Outside of academia I am a keen hockey player and cook.
Tutor Experience
I have experience of helping people with languages of a variety of ages and standards for both oral and written examinations. Previous students of mine have been very pleased with their results and guidance received which is always tailored to your specific needs. I have lived and worked in Austria to hone my spoken German and spent a year studying in Russia so have very high levels of fluency and knowledge of grammar for both. I can offer more in depth instruction in German and Russian literature or at a more basic introductory level. I am very diligent and reliable. I am currently undertaking the LPC at BPP University so can offer tuition in the GDL and LPC.
Topic Expertise
At university I took various literature and culture papers. I am particularly knowledgeable on Russian literature but also love reading German writers such as Kafka and Thomas Mann (I did a project on the former and a dissertation on the latter). However, I am confident that I will be able to help analyse and criticise works by any Russian or German author! Having studied Russian ab initio I have a very strong knowledge of the grammar and how best to learn it in an efficient and clear way.
Client Reviews
more good speaking work + grammar
Margaret

-
German
good speaking practice
Margaret

-
German
It was good
Janek

-
German
Alex was very good as he knew exactly what were the my main problems and how to tackle them for the exam
Janek

-
German