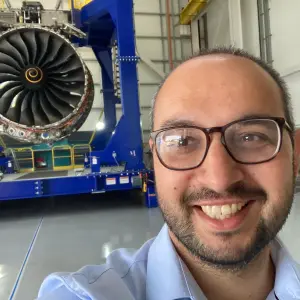 Online Aeronautical Engineering Tutor
Bharat 5.0

43 classes
Imperial College London - Mechanical engineering - PhD
Professional engineer with experience teaching at the University of Oxford. I love teaching and helping people grow and develop.
Recent Students:

4

Total Hours:

45

Last Online:

19 Jun 2022

All-time Students:

9

Total Classes:

43

Signed Up:

31 Aug 2021
About Me
I started off in the state school system with a very mixed level of teacher ability. I've worked hard at teaching myself maths, physics, coding, and engineering, often having to interpret things the way I understood them.

I graduated from Imperial College with a Masters in Aeronautical Engineering and a PhD in Mechanical Engineering. I've worked at the University of Oxford, researching prediction methods for gas turbine heat transfer, where I also taught modules from their engineering degree. At the University of Oxford, I was also an interviewer for their engineering degree course.

Now I'm a technical specialist in Aeromechanics at Rolls-Royce working on jet engines!

Living the dream.
Tutor Experience
I have taught undergraduate modules at St Hugh's College and St Catherine's College, University of Oxford, as part of the Master of Engineering degree. Many of my students finished in the top ten of their year group for the modules I taught!
I have also taught modules from the Mechanical Engineering degree at Imperial College, as well as GCSE and A-Level Maths and Physics at an informal level.
Topic Expertise
I focus on degree-level modules.
I can tutor on subjects from an Aeronautics/mechanical degree courses, and specialise in these topics:
Fluid dynamics
Computational Fluid Dynamics
Turbomachinery
Thermodynamics
Mechanics (Static and Dynamic)
Turbulence
Thermofluids
Energy systems
Aeroelasticity (Aeromechanics)
Maths
Vibration
Robotics
Client Reviews
Fantastic tutor really helped with my exam preparation, this allowed me to sit my exam with 100% confidence
Matthew

-
Mechanical Engineering
Excellent lesson, great explanations looking forward to learning more
Matthew

-
Mechanical Engineering