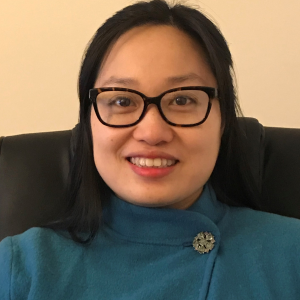 Online Tutor
Victoria
Michigan State University - STATA expert with 15+ years of experience - PhD in Econometrics/STATA
5.0
With a PhD and more than 15 years of experience in Econometrics, Statistics and STATA, I am very happy to share my knowledge, strategies and tips and to help everyone who is interested in advancing their learning in Econometrics and STATA.
I will help you learn a broad range of statistical analyses, econometrics models, new econometrics techniques, data management, graphics, forecasting, simulations and programming with STATA, SAS or R. I have helped hundreds of students get excellent scores in exams, achieve great outcomes their learning and get excellent results for dissertation, critical assignments and projects to get early graduation.
Recent Students:

86

Total Hours:

289

Last Online:

24 Nov 2020

All-time Students:

94

Total Classes:

191

Signed Up:

22 Jan 2020
Client Reviews
Samiksha - Economics
It was amazing , all my doubts were cleared and I understood what was being taught completely 😊
Hussein - Econometrics
Victoria was super helpful and super patient when going over the same concept multiple times. She has definitely improved my chances considerably of attaining a first grade in my econometrics model even after just one session! Would definitely recommend if you're struggling with concepts and also putting them into practice.
Peter - Economics
Victoria was a great tutor. Her knowledge of econometrics helped me understand my notes and prepare for my exam.
Tabea - STATA
Learnt a lot of new advanced techniques for my large dataset!
Gasim - Econometrics
Very helpful!
Zhala - Statistics
I am studying in AS LEVEL now and asked Victoria to explain me the conditional probability and she explained comprehensively and in the most easiest way, I fully understood the topic. 👍👍👍👌👌👌
Sylvia - Quantitative Methods
Dr. Victoria has done it again! The sessions are on topic and very helpful to understand. I would highly recommend her help to anyone needing help! Sylvia
Maurice - Economics
Victoria is great at working with datasets. She has extensive experience at dissertations using r and stata as far as I've experienced. I was lost initially by myself and she was patient and clear educate me in ways to tackle my econometrics issues. 10/10 would hire again.
Sylvia - Quantitative Methods
Dr. Victoria was very helpful! Easily explained the topics and help guide me through the exercises in excel. I would highly recommend her help!!!
simon - Economics
An amazing class, helped me make really beautiful graphs so my work stands out
Testimonials
STATA Guru and EXCELLENT Econometrician Dr. Victoria is a STATA guru and an EXCELLENT econometrician. Her proficiency in econometrics allows her to explain statistical and econometrics concepts very clearly while guiding you through STATA coding in a very easy fashion. Dr. Victoria is also outstanding in helping choosing the proper econometrics model, practical in interpreting regression outputs, and patient when something does not click. Also important is her flexibility when scheduling tutoring time – that's great! I really enjoy having Dr. Victoria as my quantitative tutor. I highly recommend her to anyone who needs help with econometrics and STATA. John L. from New York, NY ​
Excellent STATA Tutor! Simply the BEST Dr. Victoria helped me with STATA programming and my dissertation! She is an EXCELLENT tutor. She is very knowledgeable and has practical experience with STATA. She is absolutely worth the price. I would recommend her to anyone using STATA! Dr. Victoria is the best tutor that I have worked with. Don't be fooled by others because she is simply the best. Natalie M. from Bronson, FL ​