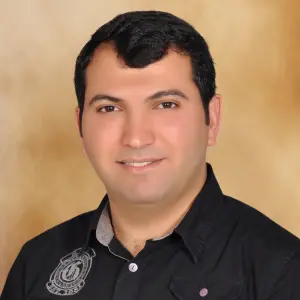 Online Economics Tutor
Islam 5.0

324 classes
Rice University, TX, USA - PhD - Economics
I have Phd in Economics from Rice University and I am currently working as an Assistant Professor at the University of Houston.

Recent Students:

4

Total Hours:

345

Last Online:

24 Sep 2021

All-time Students:

77

Total Classes:

324

Signed Up:

23 Dec 2019
About Me
I am an Assistant Professor of Economics at the University of Houston with research interests in energy economics, macroeconomics and financial economics. I am specializing in energy finance, quantitative risk modeling and computational economics. I published in well-known journals, such as Empirical Economics, Energy Economics and Resources Policy.

Tutor Experience
I have been tutoring various Economics/Finance/Mathematics/Statistics courses at many levels since 2006. I am also very proficient in R and STATA, as I often use them for my research projects. I have been living in Houston since 2006 when I started my Ph.D. studies at Rice University. I initially tutored many Rice undergraduate students, helped them mainly with Calculus and Economics courses. I have been helping undergraduate students with their Macro, Micro, Econometrics, Statistics, and Finance modules. I also helped master's students to come up with research questions for their dissertations and carry on necessary quantitative analysis. Lastly, I have been tutoring MBA students to be successful in their Economics, Statistics, Finance and Analytics classes that also involve extensive use of R and Excel. Teaching is a passion for me, therefore I continue tutoring along with teaching at the university.

Topic Expertise
I am highly experienced and skilled at Economics/Finance/Mathematics/Statistics/R/STATA/Excel, as I am holding a Ph.D. degree from Rice University and have been teaching at the higher education institutions in the US, Turkey, and China for 7 years. I have also published academic papers using advanced statistical methods.
Client Reviews
Awesome class!
Ruksana

-
Statistics
Islam is an amazing tutor.
Mohammed

-
STATA
Excellent session.
Mohammed

-
STATA
Really helpful and knowledgable!
Weronika

-
Research Methods
Islam is a great teacher
Tugce

-
Finance
such a big help!
Genevieve

-
Quantitative Methods
Very helpful. Clear explanation. Patient.
Genevieve

-
Quantitative Methods
Expert in R coding and excel, always helpful
Sarah

-
Statistics
great tutor ! highly recommended
Gaurav

-
Economics
Excellent!
MAJID

-
Finance