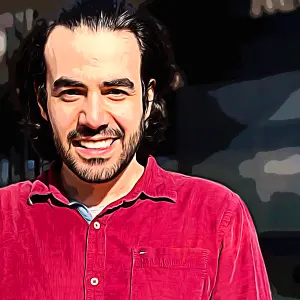 Online Architecture Tutor
Hossein 4.9

26 classes
Salford - MSc in Building Information Modelling and Digital Built Environment - MEng in Architecture, BA in Industrial Design
Experienced tutor in Design, Architecture and Engineering as well as BIM; my strengths are knowledge of software and efficient workflows for completing projects and academic research. It doesn't matter if you struggle with your coursework or would like to be prepared professionally for the next course or module. I'll help you step by step.
Recent Students:

0

Total Hours:

23

Last Online:

26 Jun 2022

All-time Students:

7

Total Classes:

26

Signed Up:

28 Jan 2020
About Me
I am a BIM specialist and architect who is working on engineering/design productivity. I am skilled in detailed architectural design (residential, commercial and retail), architectural problem-solving/decision making, CAD drawings and Building Information Modeling (BIM) coordination. I have an outstanding ability in initiation and conception, planning and execution of construction projects, moreover, I developed my expertise in sketching, computer 3D visualization (modeling and rendering) and architectural interior and exterior projects during my different roles in the construction industry. The packages have been including but are not limited to, Autodesk Revit, BIM 360, AutoCAD, RhinoCeros, ArchiCad, Solibri, Navisworks, Solidworks, Cinema4D, Vray, Twinmotion and many engineering and visualization packages used in the industry. I am technology enthusiastic and have more than 7 years of experience in adopting efficient techniques in the built environment.


I hold a Master of Science in Building Information Modelling and Digital Built Environment. My focus was on Digital workflows and Virtual Design and Construction (VDC).
Tutor Experience
I am an experienced tutor in Architecture, 3D visualization and Design as well as Engineering and Computation. My focus was on Academic Research and software: Revit, ArchiCad, AutoCad and Rhino. Also, I am good at other software packages and workflows like Navisworks, Solibri, Cinema4D, Recap Pro, BIM 360 and Solidworks. I am motivated to disseminate my knowledge in every aspect of efficient Engineering and Design.
Topic Expertise
Arts, Design, Hand sketching, 2D & 3D Computer Modelling, Software packages, Furniture Design, Product Design, Photogrammetry, Architectural Design, Building Information Modelling, CINEMA4D, SOLIDWORKS, AUTODESK INVENTOR, AUTOCAD, etc.
Client Reviews
the class went really well, the tutor suggested me some really great ideas. I am ver happy
Aisha

-
Architecture
i am very happy
affi

-
Computer Science