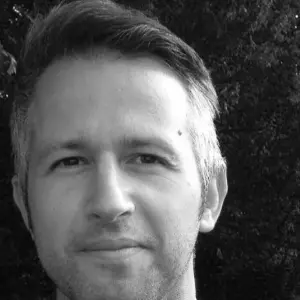 Online Dissertations Tutor Frederico
Frederico 4.9

176 classes
University of London - PhD -
Recent Students:

3

Total Hours:

198

Last Online:

02 Dec 2022

All-time Students:

42

Total Classes:

176

Signed Up:

13 Apr 2020
About Me
I am a Senior Fellow of the Higher Education Academy in recognition of both my extensive teaching experience and of my role as Director of the Postgraduate Certificate in Higher Education at King's College. This programme was aimed at lecturers and teaching staff with the objective of improving teaching at the College and other UK universities.
Tutor Experience
Award-winning tutor.

I have been a lecturer and researcher in a variety of universities, including LSE, Cambridge, UCL, and King's College London for over 12 years. I also have over 5 years of private tutoring experience

I have the academic knowledge and experience to be able to utilise a variety of teaching methods and approaches which are more suited to each individual tutee and academic context.
Topic Expertise
Undergraduate, Postgraduate, PhD:
Sociology, education, social theory, politics, psychology, media studies, business and management, project management
Social Research Methods
Dissertation support
Essay Writing
Client Reviews
Frederico is amazing! He is so attentive and thorough, I value his feedback highly and hope to continue booking tuition with him long term!
Jennah

-
Psychology
Thanks Frederico for a really useful and valuable session for my disseration!
Camilla

-
Dissertations
I presented an essay idea to Frederico, and we discussed the potential of the topic
Krisztian

-
Dissertations
The meeting was very useful, we discussed the possible topics I could write my assignment on
Krisztian

-
Dissertations
so helpful and knowledgeable.
Raj

-
Psychology
amazingly knowledgeable and makes the most complex concepts really simple and easy to understand
Raj

-
Psychology
The tutorial with Frederico was very helpful, he cleared up my concerns about my research methodology and questions, he gave me the specific tips to improve the questions and what I should do to clarify my research possition regards to bias.
Anna

-
Education
Frederico was amazing !! Super helpful with his advice and guidance.
Hana

-
Research Methods
Frederico was really well prepared for the lesson, with a wealth of knowledge that has been extremely helpful and reassuring. Would fully recommend to anybody who is considering getting some extra guidance
Phoebe

-
Dissertations
Testimonials
' I received a distinction in my dissertation so will get the distinction overall! Thank you for all your help with it, was incredibly useful at every stage :) MSc Global Politics, Dept of Government, LSE
Frederico is a very intelligent tutor, who makes our sessions engaging. His ability to provide constructive feedback on a wide range of topics has been key to my intellectual development. I would recommend him to anyone who wants to reach their academic goals. Ba Humanities, Cambridge University and MSc Public Policy, LSE
"Hi Frederico, I can't believe it, I got my first 70!! Thank you so much for your amazing tuition and support." MA Music Therapy, Department of Psychology, University of Roehampton
5 stars! Frederico is great! BSc Social Sciences, UCL
Hi Frederico, Just wanted to let you know that I've received my dissertation results today, and I've received a Distinction! Thank you for all your support, I've never had a private tutor before at this level, your advice and positivity have given me the confidence to produce good quality work. If I ever decide to continue onto a PhD I'll no doubt be contacting you! MSc in Project Management, Westminster University
"Dear Frederico, I have great news about my dissertation which I wanted to share with you. Today I received the result of my dissertation. I am really thankful for your help. Thanks to you, my dissertation got a distinction. Thanks again!" MSc International Economics, Banking and Finance, Cardiff Business School, Cardiff University