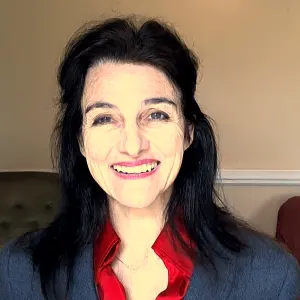 Online Tutor Dorcas
Dorcas 5.0

489 classes
London University - French Language and Literature - BA Hons Degree
Experienced language teacher specialising in IELTS, French and English language & literature to UK and international syllabi available to help you improve your grades.
Recent Students:

4

Total Hours:

451

Last Online:

02 Dec 2022

All-time Students:

80

Total Classes:

489

Signed Up:

21 Jun 2019
About Me
Naturally, like all other teachers, I feel most comfortable helping students focus on an area where they feel weak and enabling them to develop their skills and confidence. It is most rewarding when clients pass their exam or enjoy feeling more independent because lessons with me have given them the ability to communicate more effectively. My aim is for you to have the same experience.
Tutor Experience


I am ambitious for my students and my lessons are intensive, refreshing and tailored very specifically to your needs.

I do exam preparation for IELTS and TOEFL.

If you are looking for help with English language and literature or French GCSE/IGCSE/IB/A level and Higher Level IB I have the experience and skills you need and an enhanced DBS.

My subjects are:

English as a Foreign Language
French Ab Initio to A level and Higher Level Diploma
English language and literature to A level or IB Higher level

I teach in both the private and the state sector in the UK and to international students of all ages and levels and enjoy the experience of seeing very young children, teenagers and adults making tangible progress in their French and English.

My degree is a BA Hons in French Language and Literature from London University and I have Qualified Teacher Status and TESOL qualifications.



Topic Expertise
I have been teaching for well over ten years and I love it.

As a language graduate specialising in Modern Foreign Languages in my Post Graduate Diploma I am well placed to teach English as a foreign language and enjoy success here.

My specialist subject is French language & literature and I have both private and state school experience teaching French GCSE and A level . I also teach to the IB syllabus.

At this very moment the bulk of my students are studying for their English GCSE (language and literature) and I have various IELTS groups online in China.

Client Reviews
great and useful class
Clare

-
French
This lesson is extremely useful, and I learned a lot
Iris

-
French
Dorcas indeed raised up knowledge 1 level for my son. From B to A. My son liked working with her as she always aimed higher and provided information which would engage and motivate a student. I hope it would help other parents and students to chose Dorcas. We are very happy with the level our son has achieved. Thank you, Veronica
veronica

-
French
Really good class. Dorcas helped me find my path and helped me improve my analytical skills greatly.
Juliet

-
English
Providing a good grounding for my daughter.
MICHAEL

-
English
Dorcas is a very outstanding tutor. She could find out the problems of me, and could help me figure out them efficiently. Moreover, she is really patient and kind. I strongly recommend Dorcas to everyone.
Ping

-
IELTS
Testimonials
"Dorcas really helped me with my studies as an IB student. I was able to grow in my abilities and achieve a good result at the end of it. Thank you!"