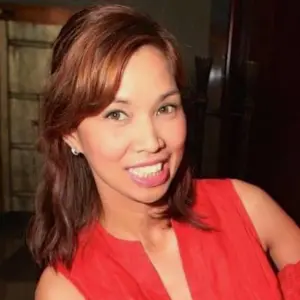 Online History Tutor Johnette
Johnette 5.0

106 classes
Lyceum University - Bachelor of Arts in Political Science - Post graduate Teaching Certificate in Secondary Education
Qualified and experienced KS2- A levels History, Geography, ESL/ EFL teacher. I help students achieve academic success and inspire a love for learning.
Recent Students:

5

Total Hours:

98

Last Online:

02 Dec 2022

All-time Students:

24

Total Classes:

106

Signed Up:

18 Jul 2021
About Me
Hi, I'm Johnette and I have over ten years teaching experience in bilingual, state and international schools (majority of my students are from China, Hong Kong, South Korea, Japan, India, Middle East and Europe) . I've taught KS2 - A levels History, Geography and English as a Foreign Language in classroom and online settings. I used to work in a secondary school in England and have a full DBS. I'm also a CIE History Assessment Specialist/ Assistant Examiner.

I'm offering tailored lessons to help you or your child learn History and/or Geography on all specifications (eg. CIE, IB, Edexcel Intl, AP) as I have a thorough knowledge of the requirements for all of these. I can help you learn the content, give exam techniques or if you just want someone to chat with/ practice your oral English with! I'm available to mark exam papers for IGCSE- A levels History and Geography.

I have a proven track record including helping my students achieve the highest marks for Cambridge International Examinations IGCSE History in the whole of China (in June 2010 and June 2016 examinations).

I enjoy teaching students of different ability levels and cultural backgrounds and take pleasure in making the subject interesting for my students. When teaching, I aim to provide a stimulating and interactive learning environment. I plan my lessons with care to make sure that I've included appropriate activities and exercises for the students' level by using a variety of teaching strategies and methods to support the engagement of all learners (including making provisions for students with learning difficulties by differentiating activities that are suitable for the different learning styles). I also like to help students achieve their full academic potential and get them inspired about the world around them.
Tutor Experience
March 2017- October 2017; December 2020- present (Part-time/ Year 1-13)
History, Geography and ESL/ EFL Online Tutor
W Tutors; The Support School; Outschool

March 2018- February 2020 (Full-time/ Year 7-11)
Ethnic Minority Achievement (EFL teacher) and Exams Support Assistant
St. James School, Exeter, Devon, England

August 2008- December 2016 (Full-time/ Year 6-13)
Head of Social Sciences Department and Secondary (History, Geography, EFL) Teacher
Yew Wah International Education School of Yantai
Yantai, China

September 2006- August 2008 (Full time/ Year 2-10)
ESL and History Teacher
Zhongshi Korean International School
Weihai

September 2005-July 2006 (Full time/ Year 6-9)
ESL Teacher
Junior Oxford Bilingual Middle School
Houjie District, Dongguan, Guangdong Province

February 2002- August 2005 (Full time/ University Level)
Non-Formal Teacher
Joy Student Foundation Inc.
Manila, Philippines



Topic Expertise
History:

World History (Ancient Civilisations; European, Early and Modern History)
Depth studies (Germany, USA, Russia, China, Britain, France, Italy, the Middle East)
CIE Primary, KS3, IGCSE - A levels History
IB MYP - DP History
Edexcel International GCSE History
Pre-AP and AP History

Geography:

Physical, Human, Environmental Geography
CIE Primary, KS3, IGCSE - A levels Geography
IB MYP - DP Geography
Edexcel International Geography
Pre-AP and AP Geography

ESL/ EFL:

English as a Second/ Foreign Language (ESL/ EFL for beginners - intermediate levels)
IELTS preparation (Academic, General and for UKVI)
TOEFL IBT preparation
English Academic



Client Reviews
great explanations on how to attempt paper 2 questions
Jaydon

-
History
fantastic and informative lesson
Jaydon

-
History
Johnette is a great tutor, who is fun and makes the learning process very enjoyable! I learnt a great deal and enjoyed the lesson very much!
Lila

-
History
Lots of good resources were introduced to me, which was very good!
Chi

-
History
great!
Tilda

-
History
Johnette is an engaging History teacher. I've only had 1 lesson and I can't wait for the next. 100% recommended
zahida

-
History
Testimonials
Johnette has been an outstanding teacher. I've enjoyed every single lesson with her and give my mother positive feedback each time. I started lessons last September so that i could do the IGCSE exams this year. I was really worried that i wouldn't be able to finish the content however with Johnettes help and continuous effort I was more and more confident. I don't know how much more to emphasise the amount of dedication and hardwork she put in to help me in my exams to the point where she gave up her free time to give me extra lessons. I wish i had her from the start of my secondary school. Thank you so much! -Rowdha, IGCSE History student
History/Geography lessons Johnette is a wonderful teacher, aiming for her students to reach their full potential. Her lessons have helped me study IGCSEs while spending some time focusing on what I did not fully comprehend. I highly recommend! (-Jade (IGCSE History student: https://www.wtutors.com/teachers/JohnetteStevenson)
First A-Level History Lesson Miss Johnette is an incredible teacher! Our first lesson was very engaging and stimulating, allowing me to fully comprehend and understand the content. I'm looking forward to the upcoming lessons. (Sonia, AS History student (https://www.wtutors.com/teachers/JohnetteStevenson#itemRatings )
My daughter loves the class.Teacher is very kind and engaging.Class is well organized. (Shek, parent)
My son enjoys the lessons and has a great and exciting time with Johnette. She is very professional and friendly. (Abrar A., parent, https://outschool.com/classes/e921ff85-802b-49e5-a26d-2ebb2db1c6a0?sectionUid=c4d75077-4d62-4e86-8ae7-74d230031d07#us64l95LSb)
Today's Lesson Feedback Today I had my second lesson with Johnette and on top of covering the content we went through the mark scheme of Paper 2 Question b and some exam techniques. Johnette is absolutely a competent teacher - she knows the requirements of the essay questions so well! - Jiayi (CIE AS-level History student, https://www.wtutors.com/teachers/JohnetteStevenson#itemRatings)
History Lesson Very nice teacher, keeps the student engaged throughout the lesson. The lessons are very interesting and there was detailed explanation provided. Overall a great teacher! - Gary (parent of a Year 7 student https://www.wtutors.com/teachers/JohnetteStevenson#itemRatings)
Price: $52/hr
No Upfront Payments
Passed Our Interview
Only Tutors Online
Background Checks
Verified
Qualifications
• Registered Secondary Education Teacher- major in Social Studies (PH)
• Qualified and experienced teacher of KS3, IGCSE-A Levels History, IGCSE Geography and ESL/ EFL
• Certifications in Cambridge IGCSE History (0470), Intermediate Cambridge AS-A Level History (9389), Teaching ESL students in mainstream classrooms (TESMC), Teaching English to Speakers of Other Languages (TESOL), 120-hour TEFL Course; Teaching IELTS Exam Prep
• Advanced level English speaker (TOEFL IBT and IELTS Passer)
• Professional Civil Service Eligible
• Good interpersonal communication, analytical and organizational skills
• Proficient in Mac and Windows, MS Office Applications, Internet and Email, Moodle, Power School, SIMS, Classcharts, CPOMS, Zoom, Google Classroom
Availability
| | Weekdays | Weekends |
| --- | --- | --- |
| Morning | | |
| Afternoon | | |
| Evening | | |