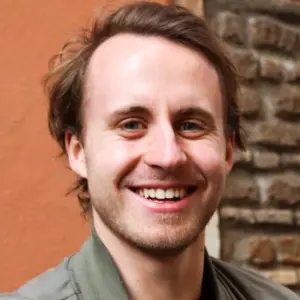 Online Physics Tutor Erlend
Erlend 5.0

451 classes
University of Manchester - Physics - MPhys(Hons)
Experienced personal tutor with a passion for teaching Physics and Mathematics. I specialise at tutoring IB, A-level, or similar level programs. With over 4 years in the business, I have an excellent track record at helping students achieve their goals.
Recent Students:

8

Total Hours:

490

Last Online:

02 Dec 2022

All-time Students:

20

Total Classes:

451

Signed Up:

08 Sep 2021
About Me
Growing up in Norway, I developed an interest in the natural sciences at an early age. This brought me to Manchester to study Physics, resulting in some of the most rewarding years of my life. For my Master's project, I worked on optimising the biological effect of proton beams used to treat cancer, and to this day Medical Physics has a special place in my heart.

Today, my passion for Physics and Mathematics has manifested itself in a glowing desire to teach these subjects in an understandable and approachable way. I have found that all too many teachers at pre-University level are unable to properly convey how fascinating and incredibly interesting these subjects can be, leading to students losing interest and performing badly. Being able to change this, and seeing a genuine interest spark in the eyes of my tutees, gives me a great sense of joy.

I also love travelling, and have been lucky enough to be able to teach in such fantastic places as Rome, London, Stockholm and Munich. Aside from teaching, I also have a passion for cooking and for sports, especially football!
Tutor Experience
I have more than 4 years of experience tutoring at pre-University level, with excellent results. This includes helping to prepare for exams, tests, and assignments, as well as continuous tutoring over several years to help students achieve their goals.

Among the things I have done is travelling around Europe to lead intensive exam-revision courses at schools such as Munich International School, Marymount International School Rome and International School London. Moreover, I have designed and produced over 5 hours of video content for the IB Physics course, as well as nearly 200 exam-type questions.

The majority of my work consists of one-to-one, personalised online tutoring, and this is something I love doing. Having tutored over 100 students before joining Spires, I have an excellent track record of improving results, helping students regain their confidence, and most importantly, teach them to enjoy the subject!
Topic Expertise
My main expertise is Physics and Mathematics for the IB and A-level, but I can also tutor these subjects at pre-IB/GCSE level. I do exam revision, test prep, assignments, as well as general tutoring to help students keep up with their class and reach their desired grades.
Client Reviews
Brilliant as usual. Thank you Erlend.
Renouka

-
Physics
Amazing lesson today!
Renouka

-
Physics
Perfect lesson. Have a great Constitution Day.
Francesco

-
Physics
Excellent class as usual
Alvin

-
Mathematics: Analysis and Approaches
Excellent class as usual.
Alvin

-
Mathematics: Analysis and Approaches
perfect
Hippolyte

-
Mathematics: Analysis and Approaches
It was great, very interactive, and time-efficient with deep explanations.
Carlos Israel

-
Physics
It was very good and we covered a lot of theory
Carlos Israel

-
Physics