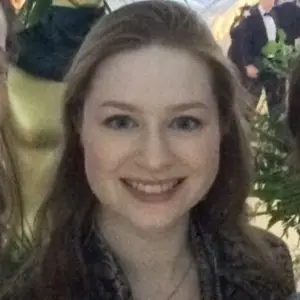 Online English Tutor
Louise 5.0
Cambridge - English - MPhil
Graduate of both Oxford (BA) and Cambridge (MPhil) with five years of experience in tutoring across the humanities. I aim to inspire students to look beyond the curriculum and develop a passion for their subjects.
Recent Students:

0

Total Hours:

0

Last Online:

29 Jan 2021

All-time Students:

0

Total Classes:

0

Signed Up:

27 Jan 2021
About Me
I have an endless fascination for literature, language, and culture. I love visiting museums, galleries, and the theatre. I find it is key to get students excited about cultural artefacts outside of the classroom in order to inspire a true passion for studying the humanities.

I find tutoring to be deeply satisfying work and I am always delighted to see my students progress, both in terms of their academic achievements and their personal development.
Tutor Experience
I have tutored for five years, teaching English, French, and Italian at all levels, as well as Spanish, History, and RS to GCSE. I specialise in teaching essay structure and Oxbridge application prep. I have a strong track record of helping students reach their target grades and achieve places at their first-choice school or university.

I have taught students aged from 6 to 18. On some occasions it was simply a question of an hour or two of extra help each week; however, I have also had longer residential placements where I supported students across their curriculum and personal development. I have built long-lasting relationships with families, later teaching younger siblings or working on different subjects.

My approach is to help students see that their subjects do not exist only in their textbooks, but are all interconnected and part of the real world we live in. I inspire them to look beyond the curriculum to develop a true passion for the humanities and exceed expectations.


Topic Expertise
English - all levels and boards
French - all levels and boards
Italian - all levels and boards
Oxbridge application support

Spanish - up to GCSE, all boards
RS - up to GCSE, all boards
History - up to GCSE, subject to topics studied