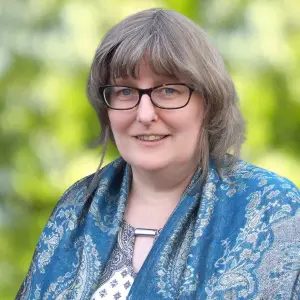 Online IELTS Tutor
KATHRYN 4.9

67 classes
York University BA Hons Economics, Staffordshire Polytechnic MSc Computing Science - Certified Language Coach and Pearson Cert TEFL - i-to-i
I give lots of feedback in a kind and patient way.

I have successfully coached over 300 students for the IELTS exam in the last seven years. They have gone on to get PR visas in Australia and Canada or take masters programs in the USA, UK and other countries.
Recent Students:

0

Total Hours:

59

Last Online:

03 Oct 2021

All-time Students:

12

Total Classes:

67

Signed Up:

19 Dec 2018
About Me
I am a creative writer and artist in my spare time. I have a special lightbox where I record sand animations of my stories and poems. I have a glass-topped box with a light inside. I draw with sand on the glass, and it creates beautiful pictures which I record on camera. I also do 5-Rhythms dance, which is an expressive dance form for mental well-being and healing.
Tutor Experience
I am a trained language coach and have studied how to keep students calm in my classes. Being happy allows them to learn faster. Because I am patient and kind, I can give constructive feedback without any judgement, and my students receive the feedback they need without feeling criticised. They respond by engaging in the lessons more, looking forward to them and performing at a higher level. I am efficient. I do not limit myself to standard coursework and books where a student will repeat things they already know and feel dissatisfied. Because I have studied languages myself, I have first-hand experience of this, and I avoid it for my students. I tailor my classes to each student and their particular needs.
Client Reviews
Great class, great teacher. I highly recommend Kathryn for its patience and flexibility. Also, she's an amazing person.
Cristina

-
IELTS
Great class, speaking practice!
Cristina

-
IELTS
I am not very impressed of how the teaching was done. Kathryn was not prepared for the lesson at all, I had to waste time waiting for her to open practice tasks and materials. The whole class was going very slow. I did not learn anything new and we did not practice anything regarding IELTS. That was what I paid for. And on top of that, when I asked her to check my Writing task that I have completed offline, she asked for extra money to asset it, which was ridiculous. After requesting to speak with her about my expectation and her teaching methods, she did not reply and blamed Spires. I wouldn't recommend her as IELTS teacher at all.
Nick

-
IELTS
Fabulous coaching as always. Straight tothe point so you know exactly the direction to try and improve.
Lamia

-
IELTS
She's knowledgeable of the resources related to your writing problems, patient and knows exactly the ways leading to your breakthroughs. Though there are still plenty of needed works ahead of me, I feel really promising.
Lamia

-
IELTS
Great tips. Will book more lessons.
Paul

-
IELTS
I saw significant improvements in my writing with Kathryn's help.
Hemal

-
IELTS
I liked Kathryn. It was our first class but I can expect her teaching method to be effective. Will likely book more lessons with her.
Paul

-
IELTS
Testimonials
Kathryn was an excellent tutor. She has got in-depth knowledge of the English language and great tutoring skills. I had only 5 classes with her before the exam date and my IELTS Academic writing score improved by one band. She is generous with her time and takes it personally that you do well at the exam. I would highly recommend Kathryn to anyone who wants to improve their IELTS score.
"Kathryn was incredibly helpful. She was thorough and honest and really helped me make the most of my post graduate personal statement. It was particularly helpful going through some questions with her so she could really see what I was trying to get across. I would highly recommend her!". Annie, UK
I have been improving my English for IELTS writing and speaking through Kate's lessons. I am more confident than ever before when I write an essay because I know what I need to do to avoid errors. I am taking more lessons from Kate in order to achieve my goal. Tachika, Japan.
Kate is the best teacher I've ever met! Daniel, China.
Kate Nixon has helped me to write my CV, motivation and reference letters for MBA to one of the top universities in the UK. The format of these documents was completely unfamiliar, I couldn't find the starting point, and my English was still not good enough to impress the admission team. Kate has structured my ideas, emphasized the key aspects and wrote essays eloquently as only a highly educated native speaker and a professional writer could do. Both admission team and I highly appreciated work done by her and as a result, I received a place on the MBA program. Aleksei Savko. IT Professional
Kate is more than a professional English teacher, she is an adviser and a coach who takes personal pride in striving for the success of anyone who approaches her. She was exceptional to me because she helped me gain much needed speaking confidence in just two online, face-to-face lectures. Thanks to the Skype conversations with Katey my IELTS speaking result improved from 6.0 to 7.5. Last but not least, Katey is master of many trades, for whom the pessimistic assumption that learning somehow 'stops' when you leave the university is at odds with the evidence. Isn't she a great example for every learner? Boyco Boychev