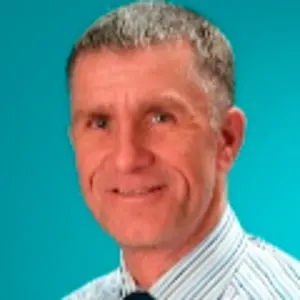 Online English Tutor Douglas
Douglas 5.0
University of Exeter - English - Master in Education
English teacher with 35-years' experience and practice in Scotland, Hungary, Saudia Arabia, Mongolia and Kenya with a focus on the International Baccalaureate, IGCSE First language English and English Literature.
Recent Students:

0

Total Hours:

0

Last Online:

05 Mar 2023

All-time Students:

0

Total Classes:

0

Signed Up:

16 Nov 2022
About Me
Having worked in so many contexts (secondary and tertiary education) and cultures, I feel lucky to have worked with a wide range of students over the years. I like to treat my students as individuals who have specific needs and aspirations.

For me a great online lesson, is one full of interaction and discussion. I don't enjoy lecturing. I would rather hear the students' thoughts and options as a lead into fruitful input. The pandemic gave me lots of experience of delivering online lessons to my secondary school students for more than 8 months, primarily through Microsoft Teams.

As a tutor I am student-focused, as I understand that you have specific goals and outcomes which you want to achieve.

Contemporary fiction is a particular passion, but I would read almost anything.
Tutor Experience
Apart from teaching in schools for 35 years, most of my tutoring experience has been face-to-face until now. Usually, my students have a specific goal such as IGCSE examinations such as First Language English Paper 1 Reading, or particular skills within the International Baccalaureate (English A Language and Literature, Individual Oral etc). However, I delivered many classes online during the COVID pandemic to larger groups of students. I enjoyed these lessons a lot as the technology provided lots of scope for interacting, sharing and collaboratively producing answers/responses/essays.

If you are looking for support with any aspect of English language or Literature, I am sure I can help. My students end up being great essay writers who can confidently develop a response to essay questions and tasks.


Topic Expertise
The examinations which I have helped students with most recently are:

International Baccalaureate English A Language and Literature, both Higher and Standard Levels. I have successfully prepared students for Paper 1, Paper 2, Individual Oral and HL Essay, as well as English Extended Essays. Last academic year 2021-2022 my IB students in English A Language and Literature HL scored 7 (2 students), 6 (2 students) and 5 (3 students).

IGCSE First Language English. I have assisted students with the development of their written coursework, as well as developed strategies with them for reading examinations such as Paper 1 Reading. Last academic year more than 50% of my class of 18 students scared A or A*.

IGCSE Literature. I have taught both all-exam formats (Papers 1 (Poetry and Prose), 3 (Drama) and 4 (unseen). Last academic year more than 60% of my class of 18 students scared A or A*. The literature texts I have most recently worked with are Purple Hibiscus by Ngozi Adichie, A Journey's End by R.C. Sherriff and the poetry of Ted Hughes. However, over the years I have taught Literature from Shakespeare, Plath, Arthur Miller, Ibsen, Wilfred Owen, F. Scott Fitzgerald, Chinua Achebe etc.