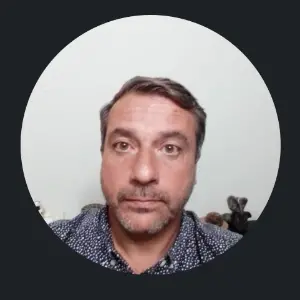 Online Economics Tutor Cleavon
Cleavon 4.3

65 classes
City University - BSc Economics and Accounting - Degree
A passionate and experienced Admissions Consultant with broad experience in coaching students aged 4 to 18 including tutoring, interview practice and personal statements. I have a proven track record coaching A Level Economics, Business and Maths as well as GCSE Economics, Business and Maths. I also have extensive experience with 11+ and 13+ Maths, English, Verbal and Non Verbal reasoning.
Recent Students:

15

Total Hours:

72

Last Online:

07 Jun 2023

All-time Students:

15

Total Classes:

65

Signed Up:

27 Sep 2022
About Me
I am extremely passionate about sustainability and I like to spend my time reading about the latest developments. I am also interested in physics and ancient civilisations which I have utilised when teaching English to foreign students. I also love water sports and swimming. I have recently participated in triathlons and I am passionate about snowboarding. I have lived and worked in London, New York, Hungary and Hong Kong working for Top Tier banks and I love travelling. While living in Hong Kong I was able to travel all over South East Asia which was an experience of a lifetime. I have also travelled around North America, Europe, Russia, China, Japan, India and Southern Africa.
Tutor Experience
I have been a professional tutor for over 4 years. I began tutoring Maths, Economics, Business and English to students aged 4 to 18 working for a reputable tutoring company in Hong Kong. More recently I have been an Admissions Consultant for over 2 years working for a prestigious company in Hong Kong whose students enter the top boarding schools and universities in the UK.

I love working with ambitious talented individuals as well as those that have fallen behind and need an accelerated program.

My lessons are tailored to the individual needs of each student. My lessons can be fun but can also be at the highest level depending on what is appropriate.

I ensure I unlock the maximum potential in each student by analysing not only the student's work but also their character and by determining what makes them tick. Parents' feedback also plays an important part in the development of lessons.

Topic Expertise
As an Admissions Consultant, I coach Economics, Business and Maths at A level as well as help with personal statements and interview practice. I have also coached students below 17 years old in Maths, Science, English, Verbal/Non Verbal reasoning and interview practice. I have supported students going to and applying to Cambridge, Oxford, LSE, Imperial College, UCL, Harrow, Brighton, German Swiss, Wycombe Abbey, Seven Oaks, Bedford, Benenden and Abingdon.


Client Reviews
Engaging consist session delivered.
Laila

-
Economics
Testimonials
I think that Cleavon is a very patient and caring teacher. In my opinion he helped me a lot in improving my english writing essay skills and reading comprehension. He consistently explains everything properly and gives me advice on how to get better. His advice is useful and informative. I believe that he is approachable and kind, but at the same time he is also very precise and careful while marking my work by checking all the grammars and pointing out specific areas where I may make improvements. Alanna Mak 13 years old successfully got into Benenden School for Girls
Cleavon is currently tutoring me Economics A level. With his help, I have been able to understand different economic concepts that I used to struggle with. He has also given me tips on writing economic essays, which has meant I have been able to articulate the main points enabling me to regain my confidence and achieve excellent marks. Janice Cheung, A level student hoping to attend The London School of Economics
Cleavon tutored me in Business A level which I got an A for. He also helped me with interview practice for universities. He clearly explained different business concepts and models using his previous knowledge working in the related fields. I was able to fully understand with the help of his real- life examples. Cleavon also assisted me with interviewing skills which enabled me to express myself confidently and fluently. Kelly Tsoi, accepted into Bayes Business School