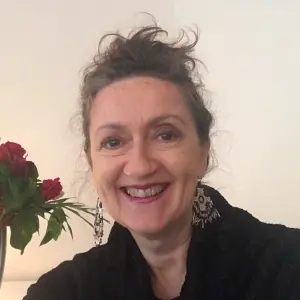 Online Art and Design Tutor Elizabeth
Elizabeth 4.0

69 classes
Liverpool - Art Education - Advanced Skills Teacher. B.Ed
Highly experienced teacher of Art and Design at A Level, GCSE and KS3. I thoroughly enjoy the experience of unlocking a student's creative and artistic potential and the buzz of individual discovery. Building confidence through uniquely tailored guidance at all ability levels is so rewarding.
Recent Students:

2

Total Hours:

63

Last Online:

05 Jun 2023

All-time Students:

5

Total Classes:

69

Signed Up:

14 Sep 2021
About Me
I have been a Head of Art for many years in UK state system and for the last 9 years at Caxton College British School in Valencia, Spain.
My career has spanned teaching those aged 11 to 18, adult education and some freelance Art work.
I enjoy experiencing different cultures and have lived in 7 different countries in addition to visiting numerous others.
In addition to Art, I very much enjoy English literature, creative writing, snorkelling, sewing and cooking.
I have been a member of the U.S based Art2Life Creative Visionary Program since February 2022, and keep up with current best practice through their professional "Academy" for practising artists such as myself.

Tutor Experience
With a lifetime of experience teaching Art and Design in over 7 different schools, including internationally, with students ranging in abilities from the exceptionally gifted to those with no belief in their capabilities, I strongly believe in tailoring guidance to achieve the individual's maximum potential. Fortunately the flexibility of the subject allows for customised approaches.
The vast majority of my teaching has involved the 11 to 18 age range, but also includes adults of all ages and some primary school pupils.
Topic Expertise
My work to date has been mainly in the area of Fine Art ( drawing, painting , printing, mixed media, textiles, sculpture, paper - engineering, murals, installations). I have also taught double award Applied Art to design briefs, achieving some of the top results in the country.
I have worked as an exam board moderator and with both AQA and EDEXCEL as a Head of Department at GCSE and A level.
Testimonials
Mrs Edwards' understanding of the importance of personalised learning is exceptional. She responds very positively to pupil's own interests, matches her art curriculum to their precise needs and choices, and fosters flexibility and originality, avoiding a potentially constraining 'house style'. A Year 11 girl commented that " She accommodates each individual's needs, getting everybody involved…making you as good as you can be." She has a remarkable grasp of Assessment for Learning and her pupils constantly reflect on their work, recognising exactly where and what they need to develop. Her hugely positive impact on the local art consortium and the secondary art steering group, together with her leadership of highly effective professional development sessions across the local authority, have enabled a wide range of teachers to benefit from her superb skills. Colleagues within and beyond her department and school praise her innovative ideas, and her ability to dissect learning, integrate assessment, and offer them clear, constructive advice to improve their own classroom performance. She is an enthusiastic, inspirational teacher whose warmth and approachability encourages others to listen and learn from her. I have no reservations therefore in awarding Advanced Skills Teacher status to Mrs Elizabeth Edwards. Pamela French ( on behalf of Babcock National Assessment Agency for ASTs and ETs )