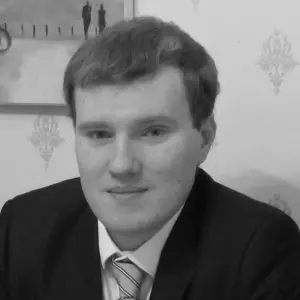 Online Biology Tutor Conor
Conor 5.0

263 classes
University of Oxford, University of York - Biological Sciences - MSc
Helping students achieve their grandest ambitions
Recent Students:

2

Total Hours:

245

Last Online:

26 Feb 2023

All-time Students:

36

Total Classes:

263

Signed Up:

20 Jun 2021
About Me
I've loved science since I was a young child, and pursued that passion all the way to studying biological sciences at the University of Oxford, and beyond to a career in conservation biology. I've travelled the country and the globe, from Australia to Borneo to Brazil, and have stories to match, whether it's falling into quicksand or being eaten alive by ants!

I got into tutoring because I love working with young people, and sharing my passion for science with them. More than that, I like to help them achieve their own dreams, supporting them with subjects they struggle with that may hold them back from achieving their full potential.
Tutor Experience
I have been teaching and mentoring for many years, and am excited to bring this experience over to the realm of professional tutoring. Over this time I have worked for schools, universities and volunteer organisations, and taught pupils from primary school age all the way through to undergraduate finalists at Oxford Brookes University and the University of York. My specialty is in the Biological Sciences, but I have taught a wide array of topics, such as statistics, chemistry and mathematics, and even dabbled in art.

I specialise in working with small groups or on a 1-to-1 basis. As a general rule, my aim is to "meet students where they are" in terms of knowledge and understanding of a topic, and then break it down into comprehensible chunks that the student is able to understand. I seek to ensure students have a solid grasp of the fundamentals of a topic so they are able to solve future challenges from first principles and have a true framework of knowledge, rather than simply memorising disparate facts and answers.

I like to be flexible in my approach in order to better accommodate the student's needs and style of learning, and balance fostering genuine interest in the topic to encourage self-directed learning and pragmatic preparation for upcoming exams to ensure students' success
Topic Expertise
Biological sciences is my speciality, and thus where I have the most expertise and experience. I am a research scientist and I have taught biological sciences at various levels over the past 10 years, from KS1 to university finals. Most recently I have been teaching the 3rd-year module Advanced Topics in Wildlife Conservation at Oxford Brookes University.

Although my specialty is in biology, I also offer tuition in the various subjects in which a good understanding is important to success in biology. I have previously tutored chemistry at GCSE and A-Level, and tutored mathematics at GCSE

I offer tuition in the following:
KS3, GCSE & IGCSE:
- Biology - AQA, OCR, Edexcel & CIE
- Chemistry - AQA, OCR, Edexcel
- Physics - AQA, OCR, Edexcel
- Geography - AQA, OCR, Edexcel
- Mathematics - AQA, OCR, Edexcel

A-Level:
- Biological Sciences - AQA, OCR & Edexcel

IB:
Biological Sciences - International Baccalaureate

Undergraduate Study:
- I can offer tuition in all topics included in a biological sciences degree at a first-year level. As a biological sciences degree, and a career in research, also requires various secondary skills such as statistics, simple coding and experimental design, I also cover these topics. Beyond this I offer more limited tuition in particular modules. See below for details.

For second year undergraduates, I offer tuition in the following topics:
- Ecology and Conservation
- Evolution
- Genetics
- Plant Biology
- Animal Behaviour
- Quantitative methods and coding
- Experimental Design
- Exam/Assessment Technique and dissertation support

For finalists, I offer tuition in ecology and conservation, exam technique and dissertation support.
Client Reviews
Really helpful and engaging.
Joseph

-
Biology
Good teaching that allowed me to understand previously difficult topics
Jimmy

-
Biology
Testimonials
- "Conor [was] great... clearly v passionate and able to convey information in a great way" - "Conor was invaluable when it came to my data analysis for my report" - "Conor was a very good mentor and involved everyone. I felt more confident speaking my ideas in front of a small group." - "Conor was really appreciated"