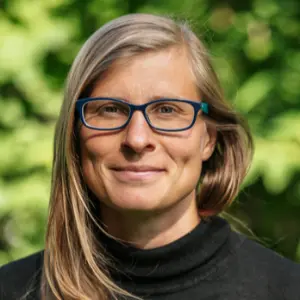 Online Tutor Jenny
Jenny 5.0

130 classes
University of Cambridge, UCL - Business and Economics - Master, BSc, QTS
My name is Jenny, and I am a qualified IBDP economics teacher and IB examiner with over 15 years of IB teaching experience.
I will show you how to meet the IB DP economics assessment criteria for papers 1, 2, and 3 (HL only), as well as the IB IA and EE, so that you can reach your full potential.
I will support you with hands-on, individualised exam and revision techniques and show you a) how to structure your economics essays and IA commentaries, b) how to use data effectively to answer data response and math questions, c) how to score full marks when drawing and explaining diagrams for analysis and evaluation and d) how to effectively apply a real-world example.

I will be with you every step of the way throughout your IB economics course, providing all the guidance and support you need to be successful.


Recent Students:

5

Total Hours:

145

Last Online:

24 May 2023

All-time Students:

19

Total Classes:

130

Signed Up:

06 Oct 2019
About Me
I am originally from Germany. I have worked and lived in different countries.
Tutor Experience
· Pamoja online teacher education
· IB SL teacher
· IB HL teacher
· IB examiner
· IB extended essay supervisor
· Qualified teacher status (QTS), UK
· Outstanding Teacher Award – Office for Standards in Education, Children's Services and Skills (Ofsted, UK)
· Academic coach/ learning coach – study skills

Topic Expertise
IB SL and HL Syllabus
- Unit 1: Introduction to Economics
- Unit 2: Microeconomics
- Unit 3: Macroeconomics
- Unit 4: The Global Economy (International Economics and Development Economics)
- Technical Diagram Application
- Essay Skills Paper 1, Paper 2 part g, Paper 3 part b
- Real-World Example Application
- Data Response Application Skills – Papers 2 and 3
- Mathematical Application – Papers 2 and 3
- Value Judgment – Perspectives and Schools of Economic Thought



Client Reviews
Excellent follow up lesson of 2 hours with Jenny. The work has been incredibly efficient and Jenny was perfectly prepared , having read and researched the topic of the IA.
Christophe

-
Economics
Jenny is an excellent tutor, expert in Economy and also in the IB system. Her experience is incredibly valuable to the class. We are strongly recommending her.
Christophe

-
Economics
Incredibly helpful teacher ,with friendly attitude and vast knowledge in discussed area. Really impactful classes
Jan

-
Economics
Went over time just to help me more, amazing teacher and very kind.
Daniel

-
Economics
Amazing feedback and help.
Angela

-
Economics
The lesson was wonderful, with the teacher's friendly attitude and expertise assisting me in understanding and correcting my mistakes. I really appreciated the notes that had been sent to me before the lesson, as well as the explicit analysis of my work during our meeting. Everything was clear and was explained very properly, letting me easily comprehend many issues.
Jan

-
Economics
Jenny supported me with me with an incredible knowledge of the subject and is amazing at explaining concepts and ideas so you can apply them at more complex levels. She is also very patient and knows exactly what needs to be done to boost the quality of your coursework. I highly, highly recommend Jenny as a tutor.
Angela

-
Economics
Jenny is a very helpful and dedicated teacher. She prepares a lot of notes and successfully helps me develop techniques and skills for IB Economics HL exam.
Rachel

-
Economics
The class was good, went through sample essays and got feedback on a practice essay.
Anupama

-
Economics
Very caring teacher with thorough support throughout the course. Additional learning materials and follow-up homework are very helpful in revision! I managed to boost my understanding of the basics as well as practice my writing and consolidating my tactics for paper 1:)
Nanami

-
Economics
Testimonials
"Jenny is an excellent tutor and teacher. She is dedicated, passionate and has an extraordinary command of Economics. She was a great help and support to our daughter in reaching her goals for the IB HL Economics, and we would highly recommend her. Any student would be very lucky to have the benefits of her knowledge and expertise". Sarah, Parent of IB HL Economics student, May 2019
"Amazing tutor! I jumped from an IB grade 4 to an IB grade 6 within four weeks. I felt fully prepared". Nick, IB SL Student, July, 2019
"Jenny was very experienced and made difficult economics concepts easy to understand. She made me see and understand multiple perspectives. She was very prepared for my lesson, which meant no time was wasted. The best tutor I have met!" Iman, IB HL Student, March, 2020
"I am so grateful to have found such an amazing tutor for my son! Jenny was extremely helpful from the beginning. Due to her expertise in Economics and the IB diploma program, she was able to rapidly assess my son's situation, explained exactly what he would need to achieve and provided a detailed plan on how to get him there. She enthusiastically encouraged and supported him to reach his goal. With her guidance he was able to gain the necessary knowledge base over the summer and pass his exam in order to continue in his second year of IB HL Economics, after missing almost the entire first year due to illness. Jenny was always professional yet friendly and accommodating when needed. I highly recommend her!" Susan, parent of IB HL Economics student, August 2020
"Hi Jenny, I got my test grade back and I got a 92%, thank you so much for your help!" David, IB HL, November 2020
"Hi Jenny, Thank you for all your help... would have liked to have started with your earlier!" David, parent of IB SL Economics Student, December 2020
"Hi Jenny, Cam got 83% in the end. Thanks for helping her to reach the IB grade 7 in the end within this very short amount of time". David, parent of IB SL Economics Student ( IB exam Nov 2020), January 2021
"Elena and I would like to thank you for having taken care of Alexandra this past year. I feel we 'lucked out' with you - your high standard catapulted Alexandra's grades to new heights in Economics and she has, without understatement, grown to enjoy the subject. She also greatly enjoyed your professionalism, teaching style and company". Gregg, Parent, IB HL Economics, May 2022