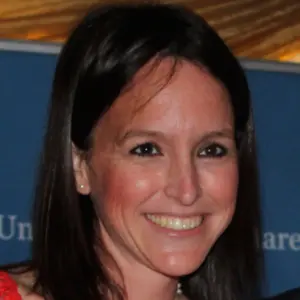 Online Finance Tutor Gail
Gail 5.0

49 classes
Rhodes University - Accounting - Masters degree in Commerce
I have 8 years lecturing experience and have a passion for helping students understand complex concepts in a simplified manner
Recent Students:

0

Total Hours:

41

Last Online:

21 Feb 2023

All-time Students:

9

Total Classes:

49

Signed Up:

05 Jan 2021
About Me
I am a chartered accountant with a PASSION for teaching and learning. During my training I worked in a big audit firm and gained a range of experience in different industries. I also took on a mentoring role with the younger trainees to help them bridge the gap between university and the workplace.

I have facilitated many short courses at the local business school as well as lecturing at the local university. I have qualifications in both education and commerce. I have recently completed my masters degree in commerce.

I love playing sport, during my studies I was a coached rowing and netball, I enjoyed helping the teams reach their full potential, while having fun.

I aim to help students unlock their full potential while enjoying the process!
Tutor Experience
I has been lecturing commerce on a tertiary level for seven years. I have experience in the fields of finance, accounting, financial management and auditing. I have lectured these topics and conducted tutorials.

Finance topics can sometimes be overly complicated, I strive to explain the concepts in a simplified and understandable manner. Many of my students comment on how I deliver the material in a very understandable manner. I have received the Vice Chancellors teaching award, which reflects my passion for teaching. I have recently moved towards online teaching and am enjoying engaging with the students through that platform to reach their full potential.
Topic Expertise
I have experience in many finance related topics at a tertiary and business school level. I am employed by a ACCA accredited university. These topics include accounting, financial management, auditing and business studies. I look forward to assisting you with any finance related areas. I have tutored students on a variety of topics including the the following courses ACCA, ICAS, CIMA, IIA and AAT courses.

Client Reviews
Great session
Kim

-
Chartered Institute of Internal Auditors (IIA)
Great session
Kim

-
Chartered Institute of Internal Auditors (IIA)
Gail was really helpful, patient and explained things methodically so it was easy to follow and will easier to replicate
Heather

-
CIMA