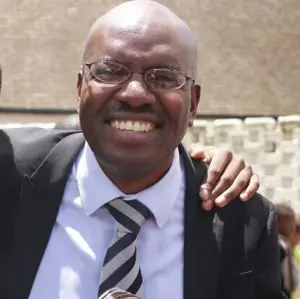 Online Tutor Gresham
Gresham 5.0

124 classes
University of Derby - CIMA, AAT, PGCE - Accounting
Award-Winning AAT Tutor
I specialise in tutoring AAT Level 2 - 4 students. I provide exams-focused tutoring. My average pass rate is 90%! I also assist Apprentice in preparing their portfolios and for their AAT assessments.

I am a qualified management accountant who studied for the Chartered Institute of Management Accountants (CIMA) with the University of Derby, Association of Accounting Technicians (AAT) , and the Post Graduate Certificate in Education (PGCE) with Greenwich University.


Recent Students:

0

Total Hours:

144

Last Online:

04 Jun 2023

All-time Students:

20

Total Classes:

124

Signed Up:

10 Sep 2019
About Me
I have extensive experience tutoring professional award-winning students. My motivation is to help you to succeed. I tutor from the unknown to the known. I am a listening tutor that is extremely patient with students.


Tutor Experience
My qualifications are backed by 20 years of accounting practice in the private sector, local government and not-for-profit-making organisations, 15 years lecturing and tutoring experience in further education, and also in training corporates.

I have taught in various Colleges that include: Southwark College, London College UCK, and DPskills. I also have extensive experience private online and face-to-face tutoring. I specialise in tutoring AAT students and Apprentices for exams, portfolios and End Point Asssessments.

My work experience as a professional accountant enables me to transfer knowledge tom learners in the form of practical skills, methods and techniques. My experience enables me to help learners to bridge the gap between academic knowledge and practical work experience.

I am an experienced exam Examiner & Marker, and thus am able to help students to appreciate what examiners are looking for in examinations. Over the years, I have received , and taught learners that were awarded top student Awards.
Topic Expertise
I specialise in tutoring AAT students.
Client Reviews
I found the lesson helpful.
Adam

-
AAT
I found my lesson very helpful as I feel more confident with the questions attempted.
Adam

-
AAT
Great classes! Goes through each and every topics and answers questions very well! Very motivating aswell!!
Annina

-
Accounting
Always really helpful and patient, explaining the questions so I can understand. Thank you!
Katy

-
AAT
So helpful, really improving my confidence each session! Thank you
Katy

-
AAT
excellent class covering Inflation and trade cycles.
William

-
CIMA
A great first class with Gresham which really has me feeling very positive around achieving my CIMA goals for this year. Looking for to the next class!
William

-
CIMA
Simplified all the formulas for me perfectly, what appears as a load of messy numbers originally is made easy to understand and formulate straight away.
Tom

-
CIMA
Great class, always enjoy the comparisons to what you are reading and real life events and goings on, adds an element of fun to the lesson.
Tom

-
CIMA
Great class with Gresham
Ali

-
Accounting
Testimonials
Ali - Gresham is a good accounting tutor. He helped me get prepared for my undergraduate exams. He uses various method to approach the accounting topics to help the students in building a strong foundation in this subject.
Tom - Really useful lessons, learn a lot in a short space of time. Very good for focusing on areas I need some more attention on, definitely worth the money.
Benjamin - Courteous tutor, who provides great illustrations to explain concepts