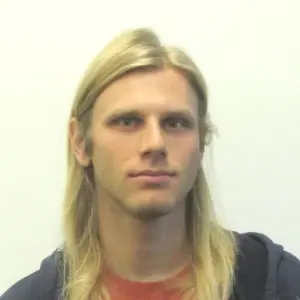 Online Mathematics Tutor Timothy
Timothy 5.0

364 classes
Rutgers University - Mathematics - PhD
Experienced university maths teacher and former software engineer. I am a passionate teacher and I love to find ways to explain math concepts and problems so that anyone can understand them.
Recent Students:

10

Total Hours:

505

Last Online:

05 Jun 2023

All-time Students:

24

Total Classes:

364

Signed Up:

17 Sep 2021
About Me
I received my PhD in mathematics from Rutgers University in 2016, solving problems in theoretical computer science. I taught myself to code, and my background in algorithms helped me land a job as a software engineer at Google. After several years of successful work at Google, I decided to come back to my passion of teaching mathematics. I worked as a maths instructor at Rutgers, gaining valuable experience teaching online calculus and linear algebra courses.

As a programmer, researcher, and mathematician, I love exploring problems in the realm of combinatorics and algorithms. As a teacher, I really enjoy working one-on-one with students on any university maths topic, from pre-calculus to advanced combinatorics. It's my ambition to make sure that, no matter your background or prior knowledge, I can explain things in a way that you can easily understand. My students have always found me to be extremely relatable, and I hope you will too!
Tutor Experience
University Maths Instructor, Rutgers University, 2020-2021:

I taught several sections of Calculus I, Calculus II, and Linear Algebra. Each section consisted of ~75 undergraduate students. For each section, I would give two online lectures per week. My approach would be to cover the necessary concepts as simply and clearly as possible, leaving lots of time for examples. I strongly encouraged questions and feedback, and was happy to go back and explain things multiple times until there was no more confusion.

Google Software Engineer, 2016-2020:

While not strictly a teaching and tutoring experience, my time as a software engineer gave me the opportunity to develop the same set of skills in the area of Computer Science, by collaborating with other engineers and teaching them the details of my team's codebase, as well as through dozens of interviews I conducted. The interviews in particular felt quite similar to a tutoring experience in the field of data structures and algorithms, as I would ask candidates example problems and see if they could work through them, and ask leading questions along the way to help them get on the right track.

Summer University Instructor, Rutgers University, 2013-2015:

As a graduate student, I had the opportunity to teach summer courses. Over the course of 3 summers, I taught 6 and 8 week versions of Calculus III, Probability Theory, and Combinatorics at the undergraduate level. These classes had 4 two-hour meetings per week to give enough time to cover a full semester's worth of material. In each section, I made sure to tailor my pedagogy to my particular class, as class sizes were fairly small (10-25 students).
Topic Expertise
From a knowledge standpoint, my strongest subjects are Combinatorics and Complexity Theory in mathematics, and Data Structures and Algorithms in the realm of computer science. I have a wealth of knowledge in these fields, and can help you develop the tools you need to succeed in these areas at the university level. Additionally, if you are trying to learn about these subjects in preparation for job interviews, I can share the tips and tricks I've gathered from passing the Google interviews myself, and from interviewing dozens of candidates as an interviewer at Google.

From a teaching standpoint, I have a lot of experience teaching all levels of Calculus, so if you are one of the many students taking a Calculus course at the moment, I can help you understand anything that you may be struggling with.
Client Reviews
Great!
Karolina

-
Computer Science
Best mathematics and programming tutor hands down
Abdul

-
Mathematics
Makes complicated topics easy and straightforward to understand. Makes me confident in my knowledge and reinforces difficult points when necessary.
Abdul

-
Mathematics
great!
Brendan

-
Computer Science
Timothy has a knack for explaining seemingly hieroglyphic mathematical symbols in plain and simple English terms making it easy to understand otherwise difficult concepts.
Aiden

-
Mathematics
Timothy was able to clear up concepts that I'd been struggling with for hours in a single session. Clear and concise with explanations. Also relates core concepts to the bigger picture allowing an understanding of why things are important and what they're useful for.
Aiden

-
Mathematics
Great guy, great tutor !!
david

-
Mathematics
Clear explanations as usual, and patient with me as usual. Wouldn't ask for any other tutor haha
Jawad

-
Mathematics
Friendly guy who does a great job at explaining maths concepts in a down-to-earth way. Highly recommend.
david

-
Mathematics
Clear explanations, offered intuition for some tricky concepts. Patient as usual and easy to follow.
Jawad

-
Mathematics