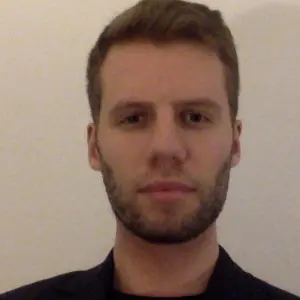 Online Religious Studies Tutor Joe
Joe 5.0

133 classes
King's College London - Philosophy - Masters
Professional full-time tutor and examiner specialising in Philosophy & Religious Studies A levels.
Recent Students:

6

Total Hours:

128

Last Online:

26 May 2023

All-time Students:

9

Total Classes:

133

Signed Up:

13 Jul 2019
About Me
Not understanding how to do essays can really let students down. The truth is, if essay technique is bad, it's possible to know all of the information in the textbook perfectly and yet still only get a C grade.

A great advantage of tutoring over school teaching is the opportunity to give students much more feedback on essays and guide their improvement over time.

I know how well a student needs to be doing at each point over the A level course to be on track for their target grade. I make sure they are either on track or know what they have to do to get on track.

I find that many students benefit from help with organization. During lessons, I break a topic down into an essay and revision orientated form. Once I'm finished teaching a topic to student, they will have a clear understanding of how it divides into parts/paragraphs. They will see how to arrange them in an essay to suit all potential exam questions and it makes revising the topics much easier too. I've seen astounding results with this method. It takes hard work and dedication, but it really works. This is also how my revision notes are organised.

I love philosophy, but I also love figuring out how to efficiently organise the A level content in a way which enables structured revision and prepares students for the exam. This method is also the focus of the revision notes I have created.

I have a very flexible and relaxed timetable. I don't charge students for cancelling or even missing lessons unless it becomes a repeat issue, and you can arrange as many or as few lessons with me as you like.

I am also friendly, relaxed, have infinite patience and I am even moderately entertaining!
Tutor Experience
I am highly specialized, only teaching the Philosophy and religious studies A levels. I know the entire syllabus and all possible exam questions.

I have tutored Philosophy & Religious studies A Level full time for 9 years.

I am an examiner for OCR Religious Studies which gives me special insight into exactly what students need to do to gain marks.

I have also written my own set of revision notes.

I teach AQA Philosophy A level and all four religious studies exam boards (OCR, AQA, Edexcel & Wjec/Eduqas).
Topic Expertise
Philosophy
Religious Studies
Client Reviews
Joe is very helpful and focuses on the right information.
Angela

-
Religious Studies
Joe is super helpful. He makes a difficult subject understandable!
Angela

-
Religious Studies
Vey engaging and enthusiastic tutor. Provided excellent knowledge on the topic and useful feedback at a good pace.
malachy

-
Philosophy