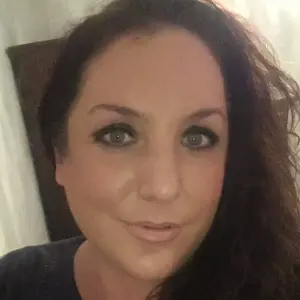 Online History Tutor
Stacey 5.0

258 classes
UCL - Education and International Development - MA
Head of History and Politics and History examiner. I have twenty years experience of teaching at some of the most academic schools in both the UK and overseas. My aim is to inspire students to love my subjects as much as I do and achieve the very best grades possible.
Recent Students:

15

Total Hours:

250

Last Online:

22 May 2022

All-time Students:

23

Total Classes:

258

Signed Up:

18 Jul 2021
About Me
I am passionate about my subjects and have spent my entire career teaching both in the UK and internationally. My aim is to inspire individuals to love learning and achieve the very best they can. I seek to motivate, inspire and enthuse my students.

I love travelling, animals, the gym and making jewellery.
Tutor Experience
I have over twenty years teaching History and Politics in some of the best schools both in the UK and overseas. I am the Head of History and Politics at a HMC Independent school in the UK. I have tutored and taught online for many years.
Topic Expertise
Over the last twenty years I've taught IB History, A Level History and Government and Politics (AQA and Edexcel), IGCSE History (Cambridge and Edexcel), GCSE History AQA and Edexcel, CELTA English as a foreign language.

I have been an examiner for AQA GCSE History for several years
Client Reviews
Very good tutor and recommended.
Mohammed

-
History
Stacey is an excellent teacher. Her classes are clear, well planned and interactive. Time has been divided between going over content & exam practice. We would recommend her for History GCSE.
Joanna

-
History
Stacey is a fantastic tutor with a clear idea of how to secure top grades at A level politics. I leave each class with a much greater level of understanding than I had previously and this is having a clear impact on my participation in college. The lesson resources Stacey prepares are clear, concise and great for revision. Her sessions are fun and engaging and and I feel comfortable asking anything. I wouldn't hesitate to recommend Stacey.
Laura

-
Government and Politics
Stacey is an amazing tutor with such dedication. She is organised and very caring, which is quite rare beyond many tutors. I went in to the lessons with no knowledge of politics and she managed to explain it to me very clearly and structurally in just a few lessons. It was an amazing time learning with her. Really recommend!!!
Symbat

-
Politics