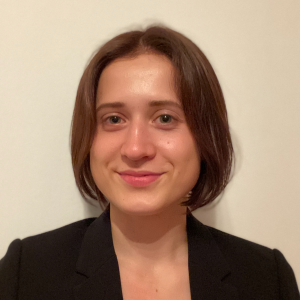 Online Tutor
Carine
The University of Cambridge - Human, Social and Political Science - BA
5.0
I graduated from the University of Cambridge having studied Modern and Medieval Languages (French and beginners Russian) in my first year, and Human, Social and Political Sciences (specialising in Sociology) in my second and third years. I then completed the Japanese Language and Japan Studies Program at Nihon University (Tokyo) and passed the N2-level of the Japanese Language Proficiency Test. I am currently a Master's student at the Korea Advanced Institute for Science and Technology in Seoul, South Korea. I have been a professional tutor for 3 years. In that time, I have tutored pupils ranging in age from 4 to post retirement, and have had particular success with grade improvement at GCSE, entrance into Oxbridge, and working with students to improve their confidence levels. My specialist areas are French, Japanese, Essay Writing and Entry into Oxbridge.

My tutoring style consists of first assessing a student's level by speaking to them and using past papers. From here I create lesson plans targeting what they hope to achieve and the specific area the pupil found challenging. I believe a tutor must be reliable, creative and patient.
Recent Students:

3

Total Hours:

302

Last Online:

30 Jul 2021

All-time Students:

16

Total Classes:

280

Signed Up:

25 Mar 2020
Client Reviews
Finn - Japanese
ありがとうカリンさん!とても良いだよ。
Finn - Japanese
ありがとうカリンさん!とても有益ですよ。
Sheila - Oxbridge Entrance
Carine has been the most inspiring tutor I could have asked for! Not only has she given me a great introduction to sociology, but she has also broadened my whole outlook on life. Specifically, she has given invaluable help with my personal statement, essay writing and interview preparation. She has always been generous with her time, provided thought-provoking material and I've left every session feeling motivated to learn more. I couldn't recommend her enough!
Sheila - Oxbridge Entrance
Carine was fabulous...again. She provided a very realistic mock interview and great advice on how best to prepare and 'read around' subjects. As always, Carine was generous with her time which I appreciated.
Alexa - Japanese
Excellent, explained things very clearly, knows the syllabus very well. I hope to continue learning with her!