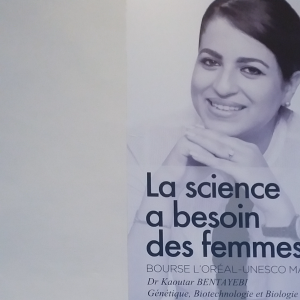 Online Biology Tutor
Kaoutar
Imperial College London - Genetics - PhD
5.0
Experienced Life Sciences teacher and lecturer. I completed my undergraduate studies, then I earned a master's degree in Immunological and Biochemical Engineering (I was ranked top of my class). Subsequently, I was awarded an international fellowship that allowed me to pursue my PhD studies in Spain, where I obtained a PhD degree in Molecular Biology, Genetics and Cell Biology in 2012. After my PhD, I worked at the University of Copenhagen as a Postdoctoral Fellow for two years in the field of Population Genetics. Then, I joined UMV, as a Lecturer from 2014 to 2017, before joining Imperial College London as a lecturer in 2017.

I monitor students' understanding and progress towards the achievement of learning outcomes. My startegy is based on active learning which encompasses and promotes various techniques and activities that can be used to actively involve the student in the learning process. I am constantly thinking about what the student knows, what they want to know, what they need to be able to do, what behaviours I hope they'll be demonstrating and I think that that's really important. My teaching is very based on a very student centered approach, it relies on the three domains of learning: Knowledge, Skills and Attitude. I am very familiar with flipped classroom material, that would help to achieve the learning outcomes for an active and interactive learning.
Recent Students:

14

Total Hours:

183

Last Online:

13 May 2021

All-time Students:

17

Total Classes:

64

Signed Up:

12 Oct 2020
Client Reviews
Ellie - Biological Sciences
Kaoutar was very good at the review my work and was thorough in a short time frame.
Mima - Biological Sciences
I recommend Kaoutar, very understanding and helpful!
Mima - Biological Sciences
Great tutor!
Zhanar - Biology
extremely helpful, thank you very much
Kawthar - Biological Sciences
she is professional highly recommend
Kawthar - Biological Sciences
she is very helpful and hard working tutor highly recommend
Kendra Victoria - Biological Sciences
Great work reviewing my final year dissertation! She was very implicated and gave me plenty of ways to improve the work!
Zhanar - Biology
very comprehensive and clear explanations. Straight to the point, no time is wasted which is good. Makes time go faster and work actually gets done
Alexandra - Biological Sciences
Best tutor ***** I 100% recommend it!
beatrice - Biology
very helpful and sweet.