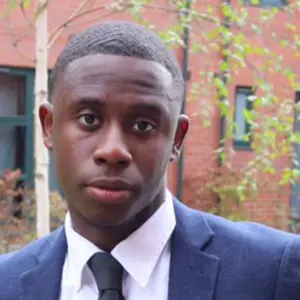 Online Economics Tutor Taku
Taku 4.6

24 classes
University of Sheffield - Economics - Undergraduate Degree
Experienced Economist and Statistician who has been tutoring for over 6 years. Specialise in Economics, Maths and Geography.
Recent Students:

2

Total Hours:

26

Last Online:

22 May 2023

All-time Students:

5

Total Classes:

24

Signed Up:

14 Feb 2022
About Me
Currently working as a Statistician after obtaining my undergraduate inEconomics degree from the University of Sheffield. Experienced Economist and Statistician who has been tutoring for over 5 years who loves sharing knowledge and learning about other points of view. Specialise in Economics, Maths and Economics.

Someone who is constantly learning and treats "everyday like a school day'. This can range from learning about current foreign policy in China to the History of Anglo Saxons or the climate differences in the Amazon rain forest.

This thirst for learning helps me relate to my tutees and ensure fun and interactive questions, in which no question is a stupid question!

I am also a keen sportsman, and when I am not working or tutoring you can fine me either playing or watching football. If not I'll be inside reading a good book!
Tutor Experience
I believe that education is the great equaliser, and nothing gives me greater joy then seeing the reaction of a student when they finally grasp a concept that has been troubling them

I have Tutored children in my local community in both GSCE and A-Levels, delivering over 1000 hours of tutoring both in person and online. I have taught students from all backgrounds, including state-funded schools and private institutions. I am able to adapt to students differing educational needs.

I have helped students enter into top level UK Universities helping them with their application and any interviews they would attend.

In the last academic year in which exams were in person 80% of all my students received 7 or above in the subject I had taught in GSCE, whilst 83% students achieved B or above in A-Levels. I am yet to have a student achieve anything less then a C in any subject I have tutored in.

As a public speaker I can also help in giving tips and advice for public speaking.

Topic Expertise
Economics- Specialise in both Macroeconomics and Microeconomics. Have experience with all exam boards.

Also Specialise in Business studies with experience with all exam boards


Client Reviews
Taku helped review 1.5.2 government intervention/failure which was very useful yet again.
Sidney

-
Economics
Taku reviewed 1.5 Market failure with me clearly and helped overcome learning barriers
Sidney

-
Economics
very helpful, found me questions to suit the topics i found hard and helped with them
Milo

-
Economics
Very Helpful! Went through multiple-choice questions and he was very helpful with explanations.
Milo

-
Economics