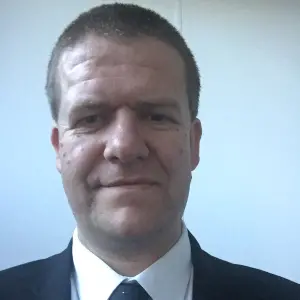 Online Tutor Rob
Rob 5.0

1117 classes
Oxford - 2.1 MA (Hons) -
Recent Students:

20

Total Hours:

1116

Last Online:

07 Jun 2023

All-time Students:

58

Total Classes:

1117

Signed Up:

07 Jul 2019
About Me
I am a very experienced Head of History at one of the top schools in the country. I specialise in developing student potential and am extremely focused in my approach. I am a Senior Examiner and Team Leader with both OCR and AQA exam boards.
Tutor Experience
Very successful tutor across both GCSE and A level. Specific expertise in examination preparation as a senior examiner for major examination boards. My students see excellent results, with recent successes bridging gaps of up to three grades.
Topic Expertise
I am a subject expert on the Tudor and Medieval periods. I have also significant experience of teaching the modern world, with over sixteen years of experience in teaching Russian history to give one example. I am also familiar with the Cambridge iGCSE.
Client Reviews
It was really helpful thank you so much for giving the feedbacks for my coursework
Fern

-
History
Rob is a first class tutor and my son just finished his first lesson and already feels so much more confident about his GCSE exam. Would highly recommend.
Samira

-
History
Happy with guidance
Anand

-
History
very informative covered a lot of ground and clarified many issues
meir

-
History
Highly experienced teacher !
Joe

-
History
great tips on how to write an essay
Shreya

-
History
Honestly so helpful when it comes to coursework and subject understanding in general.
Tammy

-
History
Rob has honestly been the best tutor my son has ever had. His kindness, support, knowledge and passion for history are second to none. He has motivated and inspired my son and I am truly grateful.
Emily

-
History
PERFECT, Rob is Patient, understanding, and truly a great teacher! I am very lucky to find such a tutor.
noor

-
History
Testimonials
During my two years with Rob, his devotion to detail and demand for excellence helped me realise my maximum potential and I achieved an A* as well as the Top in the World award for A Level History. Rob's vast array of knowledge from various historical periods and extensive experience as an examiner makes him the ideal tutor for History students of any proficiency. He understands the blueprints and woodwork of a well-crafted essay and constantly drove me to improve my piece further and further. He put in the hours to help me grasp the seemingly immense factory of content in a challenging course so that I could tackle even the most niche questions in the exam. He is easy-going and quick to get along with; I always looked forward to our lessons together. Thank you again Rob for helping me bring out the best of myself.
Hi Rob, I just wanted to let you know that Alina got an A in History. Thank you so much for all your support over the last year. You were instrumental to her success. Thank you again.
Just wanted to let you know that I got an A in my history A-level which I'm very pleased with. Could not have done it without your help!
I GOT 3A's !!!! Thank you so much for all your help - could not have done it without !
I wanted to let you know that I have received an A* for history and I also wanted to say a huge thank you for your support and guidance. Many thanks!
Just wanted to write to sincerely thank you for everything you did, can not explain how much you helped, will most probably be contacting you soon when the next essay comes up.
"Rob is an excellent tutor. He is highly knowledgeable, particularly on exam technique. He also instils confidence in his pupils, helping my daughter to overcome her fear of failure so that she achieved the grade she was capable of for her place at Bristol University. Many thanks Rob."