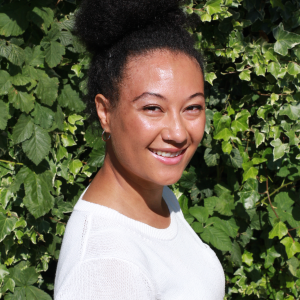 Online Tutor
Sarah
University of Northampton, University of Portsmouth - Psychology and Criminology & Post Graduate Degree in Criminal Justice - BA
4.9
You want to increase your grades, need specific help with a topic, want help creating a dissertation research project.

You have your a levels coming up and need help with your structure, preparing for exams so you can pass them with ease.

Your studying psychology and really want to know how to nail those top marks for the longer essay style questions

You want to do your best

You want to increase your motivation and focus

Learning with a tutor who understands the pressures your under, who can motivate you. Who works collaboratively with you. A tutor who brings out the best in you, who raises your confidence. A tutor who can connect with you and make you feel comfortable. A tutor who is an expert in their field.

I am passionate about bringing the best out in you.
Recent Students:

10

Total Hours:

102

Last Online:

29 Nov 2020

All-time Students:

26

Total Classes:

86

Signed Up:

22 Jan 2020
Client Reviews
lolu - Nursing
Enjoyed my first class. Sarah was very helpful, quickly identified my learning needs and provided resources to explore. looking forward to working with her on a long term basis.
Lilianna - Psychology
Sarah has a great insight into the topic, knowledge and practice. She is high skilled in academic aspects in her teaching. Thank you.
Prudence - Social Work
Excellent tutorial
Prudence - Social Work
Excellent
Lilianna - Psychology
Very detailed and eloquent feedback. Very good tutor, highly recommended. Thank you
Avantika - Psychology
helpful and understanding
Fatima - Dissertations
Thank you, Sarah.